NAMASTE endeavors to create a brand which stands for quality, reliability, trust, expertise and a platform for sharing memorable experiences through Tourism exchanges.
Namaste – a salutation in Sanskrit has many connotations…click here to read more
Invitation to Tourism Boards, Hotels, Service providers and DMCs to partner and say NAMASTE
We invite Regional and State Tourism Boards, Travel Agents, service providers comprising of restaurants, sightseeing attractions, hotels, airlines to be part of this new revolution in travel and extend your services to ensure that the Indian outbound visitor takes back memorable experiences at great value from your State and in turn also endorses your country or region encouraging more visitors to visit your State by sharing their experiences through the Namaste platform.
Namaste Tourism organised "Travel Journey Episode 1", an event to increase awareness among the travel agents about the offbeat destinations covering Central and Southern Europe through Hungary. More than 60 travel agents paid registration fees and attended this interesting event. Chief guests for the event were H. E. Dr. Norbert Revai-Bere (Consul General of Hungary), Imola Szabo-Takacs (Consul-Mumbai),  Mr. Mehmet Akay (GM Southern and Western India – Turkish Airlines) and Mr. Yusuf Hussain (Bollywood actor). 
View More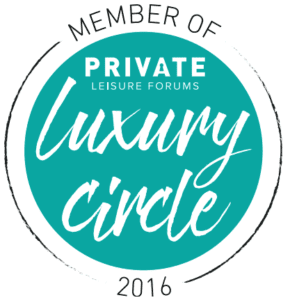 Namaste Tourism is now a member of Luxury Circle, an exclusive group of industry leaders who constantly push the boundaries of luxury travel in order to provide the ultimate experience to their guests and clients. At each of the Forums, the Luxury Circle comes together to meet, network and socialise. After all, we believe that face-to-face interactions are the best way to build lasting business relationships.
Namaste Tourism is proud to be a member of Pure Life Experiences that creates a platform for an emerging movement of mavericks re-imagining the role of high-end, experiential travel to positively impact conservation efforts and transform lives.
Namaste Tourism has been selected by Traveller Made® as being amongst the best luxury travel designers in the world. The Traveller Made® network regroups over 220 boutique travel designers in over 50 countries aggregating together more than 1,5 Billion € revenue. Traveller Made® supports us in our relationships with suppliers to secure best services for our VIP clients