Geneva – Super car test drive
Reading Time:
4
minutes
I arrived from Basel post my marathon on a Monday morning at around 0938 hrs in Geneva for a Supercar Test Drive before heading to Chamonix. The black Tesla Model S super car, 415HP Electric Car can travel a distance of almost 370 kilometres with one charge. The charge with a regular plug would take 10 to 12 hours whereas a special plug charge takes about 4 hours.
The motorways or autobahns of Europe are ideal for super car test drives and there are interesting itineraries that can be chalked out to discover the unexplored and some of the most beautiful sights in Europe. Clubbed with luxury accommodation, fine restaurants and unique experiences such as private visits to luxury watch maker atelier, you can either do a solo pre-programmed GPS drive or a guided tour with a chauffeur to take care of these highly sensitive and highly priced vehicles which retail beyond EUR 150000 + . This is experiential travel at its best for the truly discerning traveller.
A one day touring from Geneva in a super car in the Lake Geneva region can take you to the Jura Mountains, medieval lakeside villages , cities steeped in centuries of history with breathtaking views and the next couple of hours I got a glimpse of some of the less explored territories in one of the swiftest and silent vehicle that goes from 0 to 100 Kms in mere 4.4 seconds.
The Tesla Model S does not start like a normal car. Instead of pressing a key to unlock it, you simply touch the door handle , it pops out and you tug it open. Once you are inside the car, you don't press a button or key to start the car . You have to just touch the break and put it into drive and the massive touch screen which resembles an IPAD jumps to life and with barely a sound you are off. It is one of the most silent vehicles that I have sat in and the experience of the silent, smooth and swift beast is simply wow.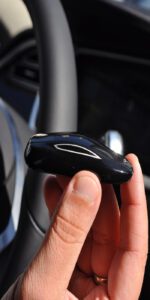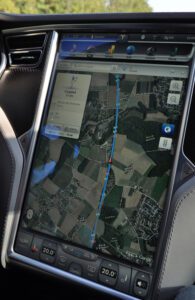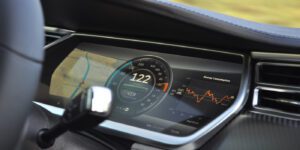 Once you hit the accelerator, you cover half a kilometre in less than 13 seconds. You have to be watchful whist driving this vehicle as it accelerates in no time and you need to keep a tab of speeding limits as highways in Switzerland do not allow you to exceed 120 km, although the story can be different in the autobahns of Germany. The Tesla can reach a maximum speed of 320 km/ hr. Whilst renting these cars, you need to give a credit card guarantee as that is mandatory with all super car rental companies as a scratch or dent on a vehicle will cost a few thousand dollars. Hence, it is extremely important to be cautious whilst driving the first few kilometres to get an idea as to how the vehicle is performing. The vehicle has very good breaking power and once you hit the accelerator the car just takes off, so better watch out that you do not hit the upper speed limit or be ready for parking tickets that will cost you a fortune.
The initial part of the driving was done by Jakub who is responsible for products with our partner company and as I was enjoying the driving experience, it was time to stop in Nyon, in the Vaud canton of Switzerland, 25 kilometres north east of Geneva – a scenic drive along Lac Leman. This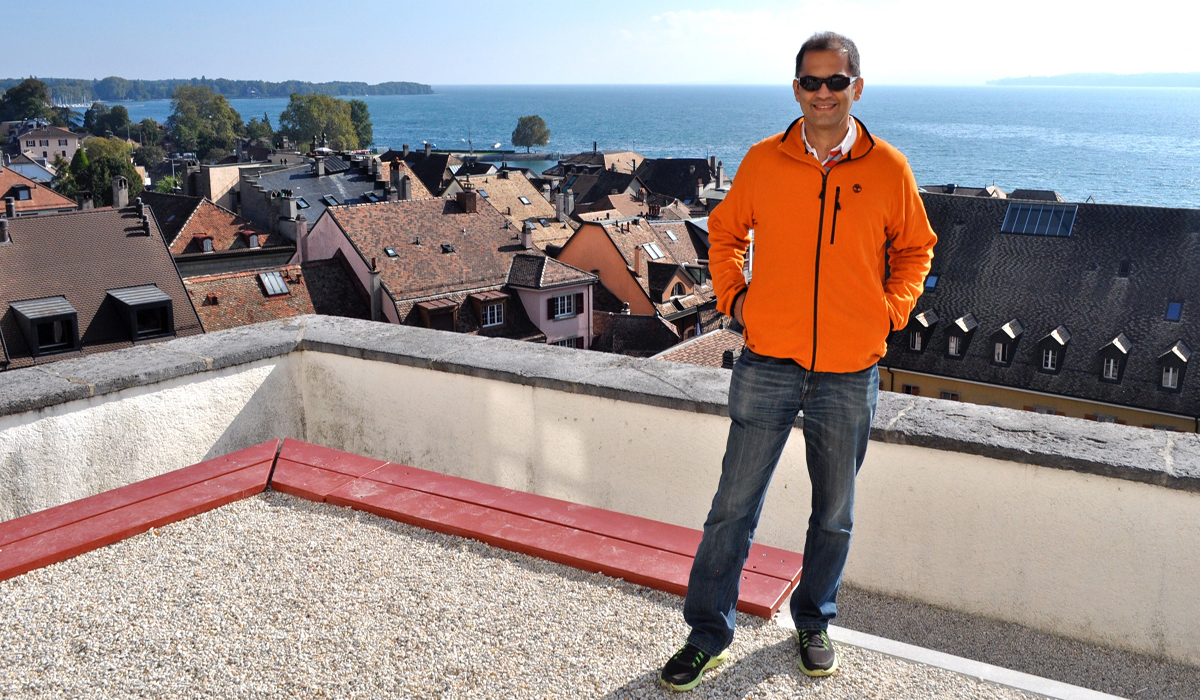 is one of the highlights of a super drive experience – you can explore some beautiful towns which you would otherwise not cover as they do not come under the regular touristy circuits and you get to explore interesting driving circuits such as the Route Suisse and the A1 Motorway as we did along our route.
Located half way between Geneva and Lausanne,Nyon with less than 20000 inhabitants, is located amidst the vineyards of La Côte. Many excavations and sights from the times of the Celtic Helvetians and the Romans, and from the Middle Ages, bear witness to its eventful history. In summer this place is bustling with people who enjoy countryside , water sports and is a paradise for honeymooners.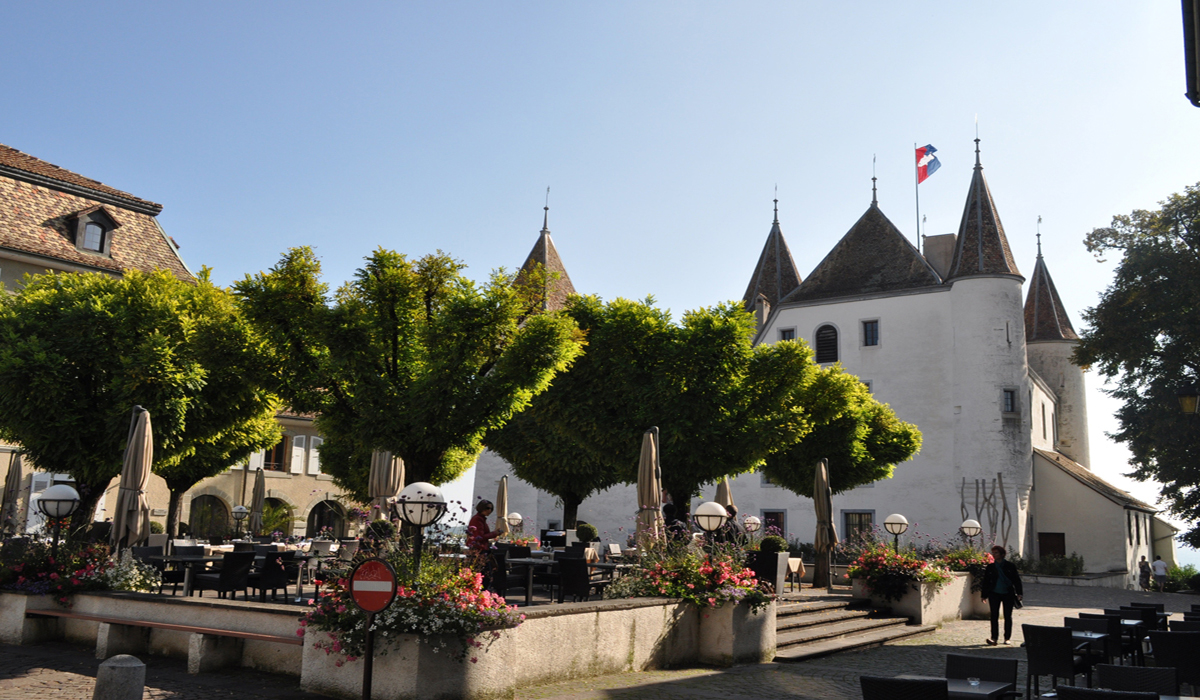 Nyon is surrounded by vineyards. The Route du Vignoble de la Côte from Versoix near Geneva through Nyon to Morges is all about the wines of La Côte and other regional specialities. A special place of interest is the Toblerone Trail, which has nothing to do with the famous chocolate, but rather the anti-tank defences, similar in shape, forming the "Promenthouse Line" which stretches from the foot of the Jura to Lake Geneva. The old town is similar to Berne and has a castle with five round towers dating from the 13th Century. As we halted for mere 30 minutes, we got a flashing glimpse of this quaint town. You can even with a help of a mini-guide retrace thrilling journey of Tintin and Captain Haddock through Nyon on the trail of Professor Calculus.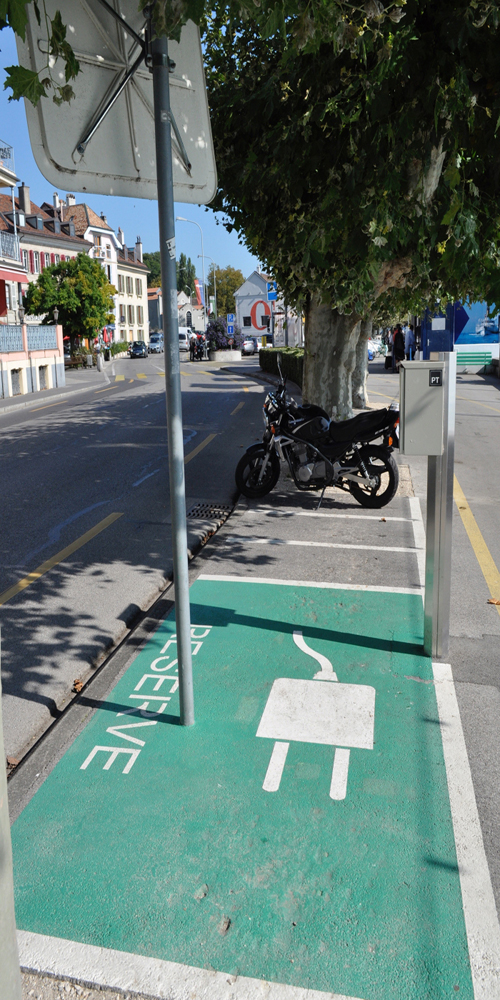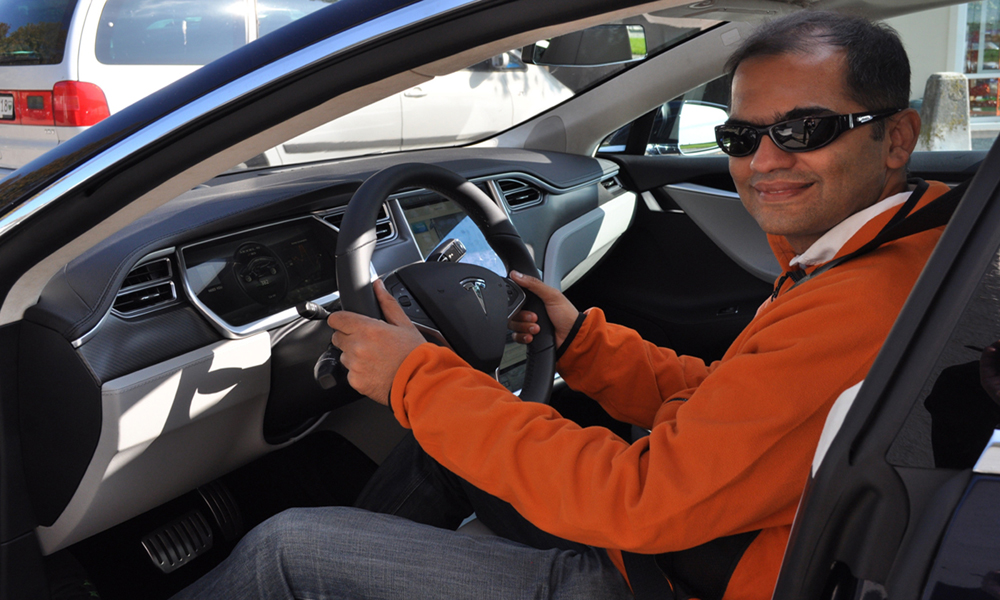 It was time to head back to Geneva and as this trip of mine was to experience products as a Destination Expert and bespoke Tour specialist at Luxury Vignettes , we have for the coming year put together some very unique super car driving tours starting from one day to weekend trips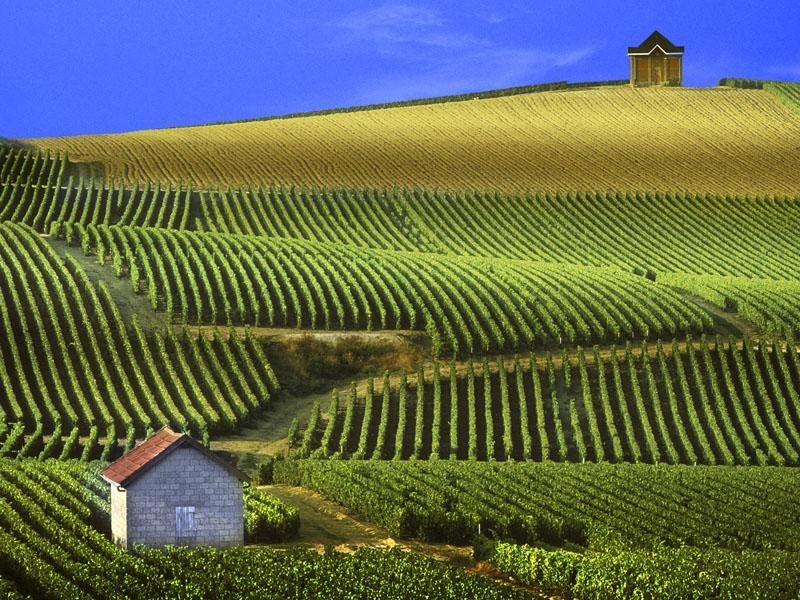 covering various themes such as the Taste of Tuscany in Italy with visits of Florence, Siena, San Gimignano, wine and salami tasting en route with haute couture outlet shopping and 5 star villa accommodation experiences to living in luxury chalets and visit to Gruyere village for a gourmet dining experience in the Swiss Alps and the Jura mountains as well as a flight with a historic plane. Tours of Cote d'Azur and Provence, Lake Geneva regions as well as Paris and Champagne country side are also possible.
En route to Geneva Airport from where I would be taking my transfer to Chamonix, we drove thru some of the areas which has historical buildings and iconic monuments such as the U.N. Headquarters, the Head quarters of Human Rights Commission as well as the Red Cross. The couple of hours super drive experience was one of the stand out luxury vignette of my visit to France and Switzerland.