Experience Austria Differently
Reading Time:
7
minutes
Located in the heart of Europe, Austria is a small landlocked country with Czech Republic on the north, Slovakia on the northeast, Hungary on the east, Slovenia & Italy on the south, Switzerland on the southwest, Liechtenstein on the northwest & Germany on the west. Austria is divided into nine federal regions and Vienna is it's capital city.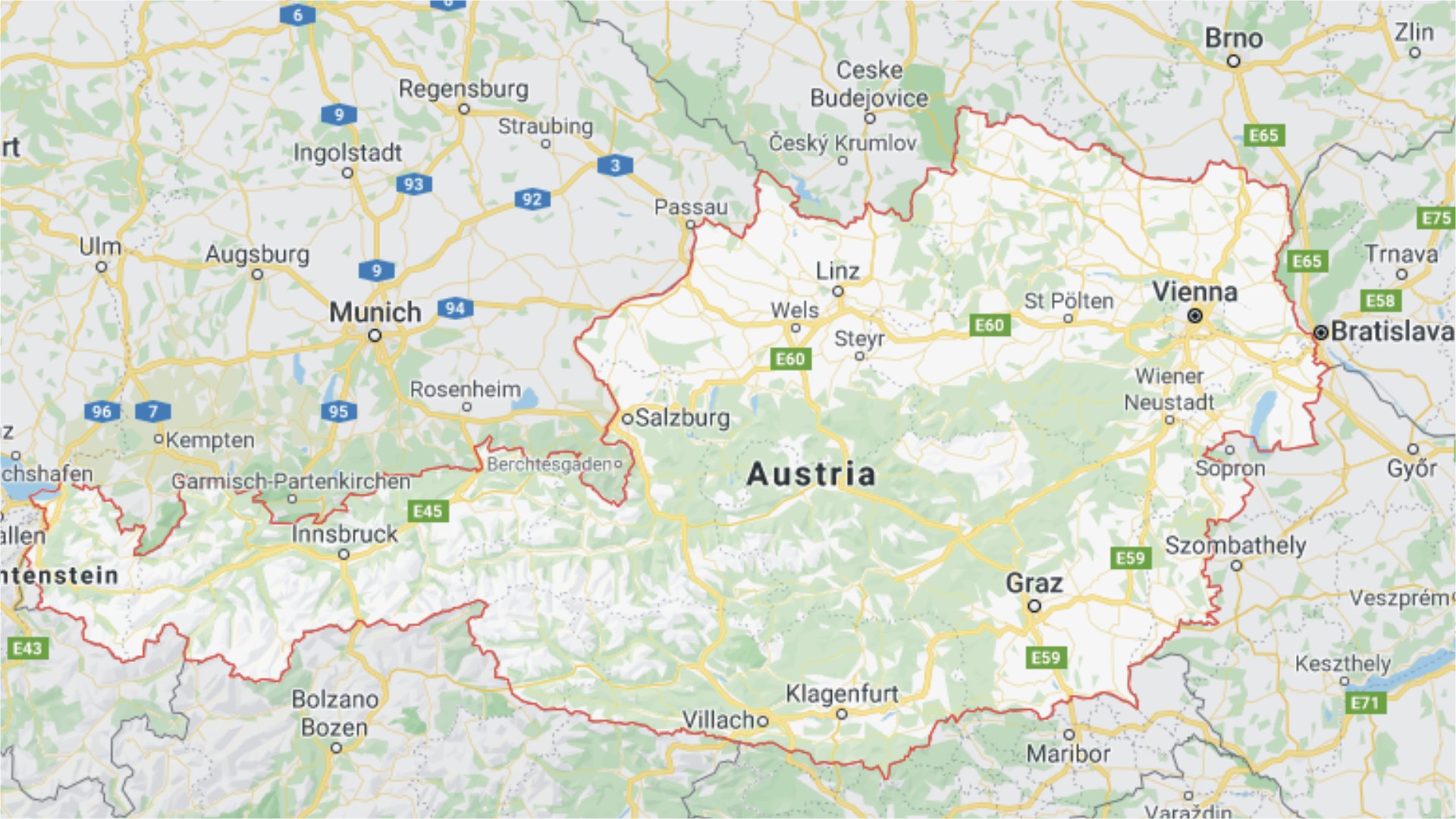 The Austrian climate is moderate with warm summers (June-August) and cold winters (December-February). German is the spoken language whereas English is the leading second language in the educational system, and is understood widely and spoken fluently by most people. The currency used in Austria is Euro.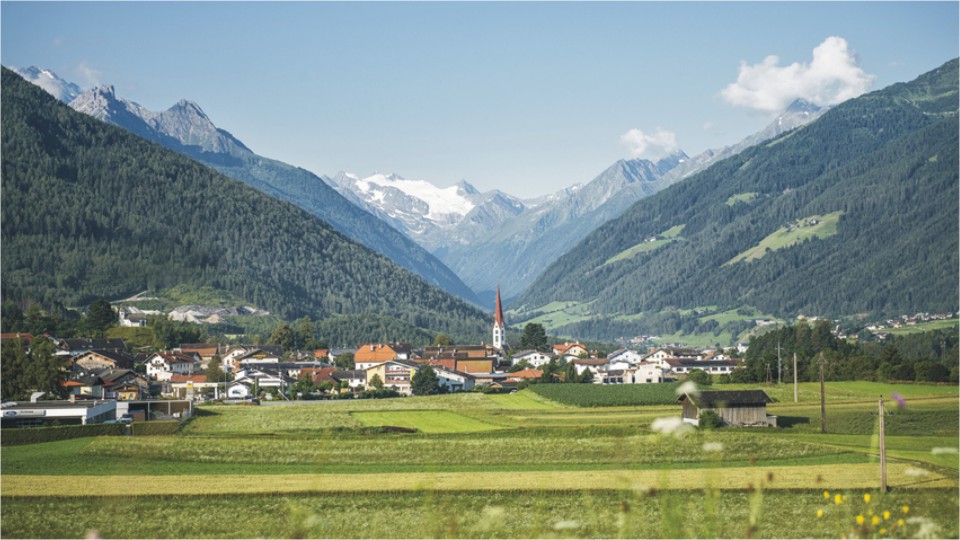 View of Mieders – Stubai Valley – Copyright: TVB Stubai Tirol, photographer: Andre Schönherr
Austria is an all-year-round destination and you can experience a combination of city break with walking, hiking or biking in national parks or nature parks. In Winters, from Mid November until March, skiing is one of the top things to do in Austria. From Mid November to December, your visit to Austria is incomplete without visiting Christmas markets that are setup in every city and many smaller towns.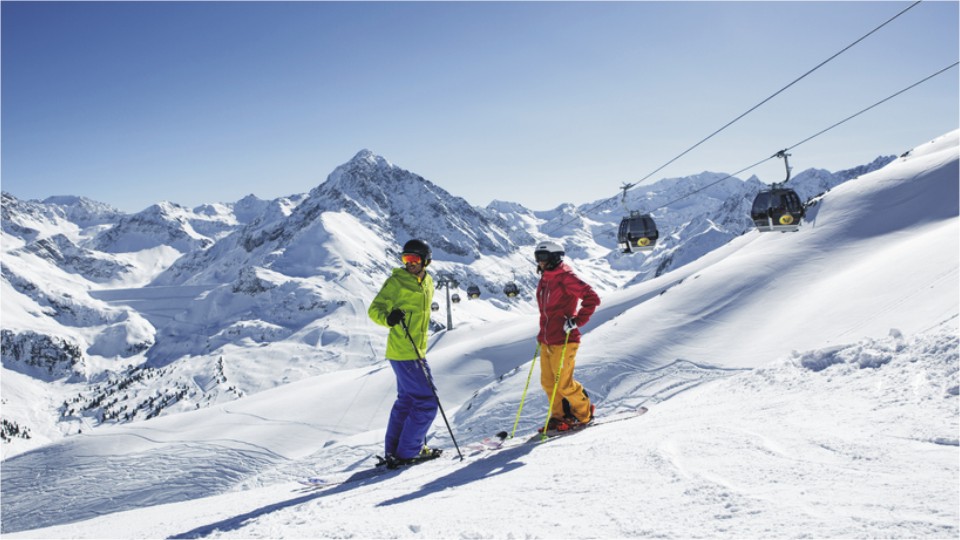 Skiers in Kühtai (Innsbruck region) – Copyright: Innsbruck Tourismus, photographer: Daniel Zangerl
When you plan for your Austria tour you must consider the word "Gemütlichkeit" and understand it's meaning. Gemütlichkeit means a cosy, pleasant, unhurried way of living. It is an important part of Austria, and can best be experienced by spending a few hours sipping coffee in one of the country's many traditional coffeehouses.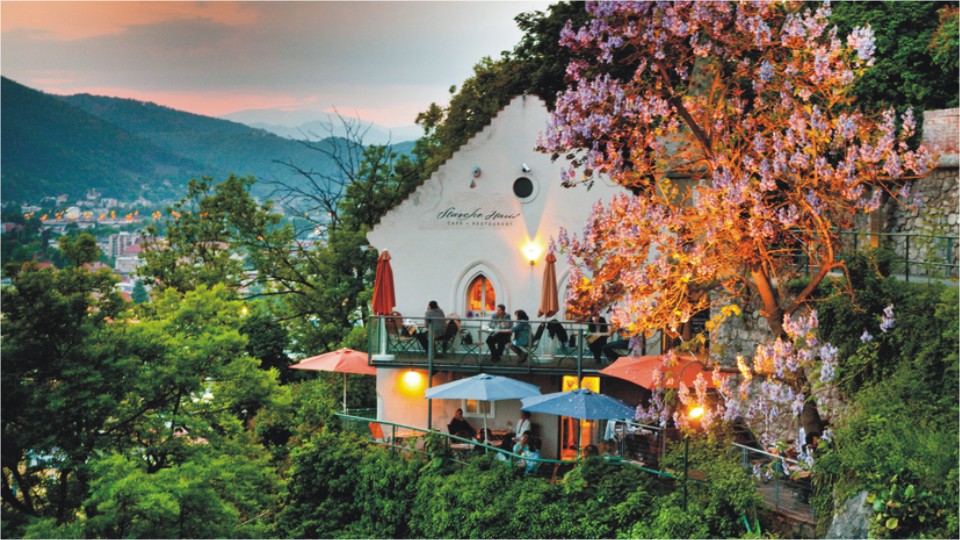 Starcke Haus am Schlossberg – Copyright: Graz Tourismus, photographer: Werner Krug
In this blog we would like to give you interesting information about three places, namely, Graz, Innsbruck and Salzburg. We will also point out "What Not to Miss" and some "Insider Tips" when visiting these places.
Graz: Culinary Capital of Austria
As a foodie, you'll feel right at home in Graz: Here you can taste local food made from the produces from the surrounding lush farmlands and the different variety which keeps on changing as per the available seasonal products. Sitting in an outdoor space in the old city, listening to a nearby street musician and sipping your coffee in the sun, you will experience a relaxed way of life that stays with you when in Graz. Graz Food Festival in August, regular farmers' markets and amazing city makes Graz an important city to add to your itinerary.
Graz is the capital of the Austrian province of Styria. It is located in the Southeast part of the country. From Vienna, Salzburg and Innsbruck it is around 2 hours, 3 hours and 5 hours drive respectively. Also there are direct train connections available from Vienna, Salzburg, Linz, Innsbruck, Klagenfurt, Munich, Stuttgart and Frankfurt.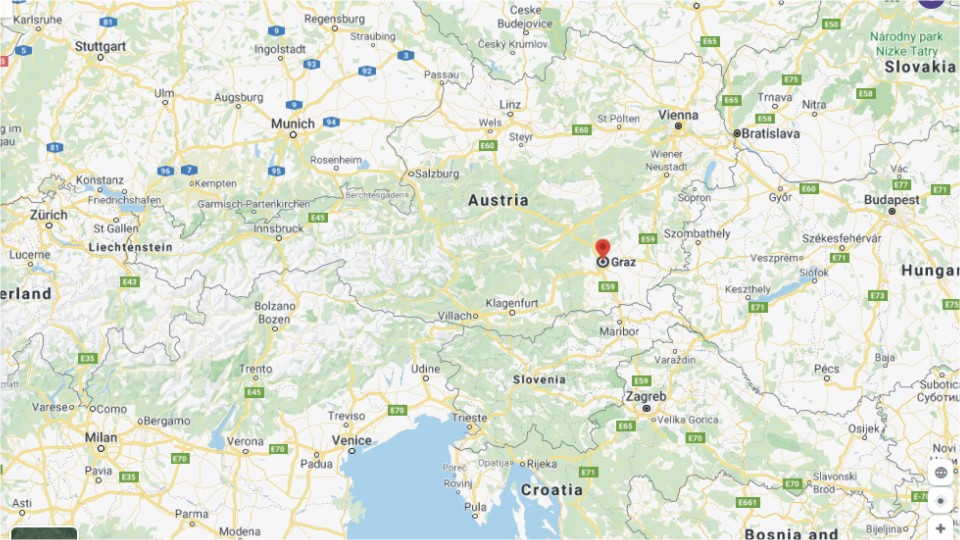 What Not to Miss in Graz
• Climb the Schlossberg hill, right in the historic city center and see the city's famous clock tower up close. For the elderly and the ones who do not wish to walk can take the funicular or lift to reach the summit.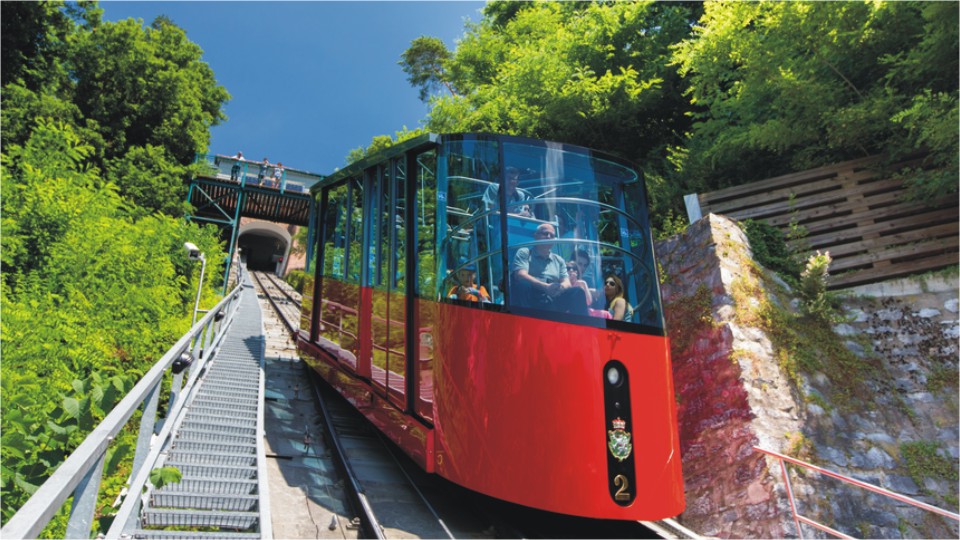 Graz Schlossbergbahn – Copyright: Graz Tourismus, photographer: Harry Schiffer
• Walking tour of the Graz's historic city center which is a UNESCO world cultural heritage site.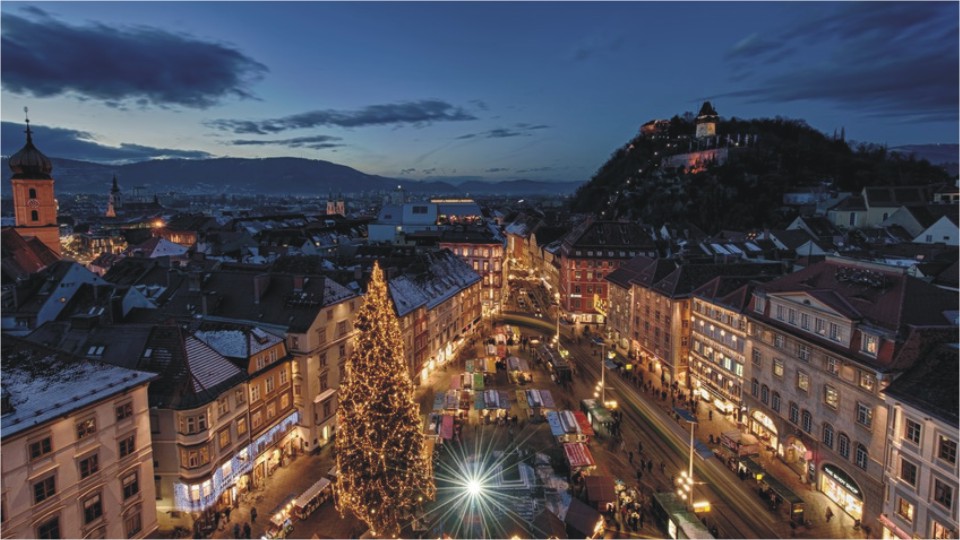 Christmas market Graz – Advent time in Graz – Copyright: Österreich Werbung, photographer: Achim Meurer
• Visit the Armoury museum and see the world's largest collection of historic arms, weapons and suits of armour.
• Take a stroll in the city's farmers' markets and try some of the delicious fruits and vegetables. You should try the pumpkinseed oil, a local delicacy which would be featured with other local dishes in most of the restaurants.
Oil tasting in Graz – Copyright: Graz Tourismus, photographer: Werner Krug
Graz Insiders' Tips
• Make your way to the buzzing Lend district, where you will find special, unique & beautiful designer products, trendy eateries and outdoor markets to fulfill your shopping need.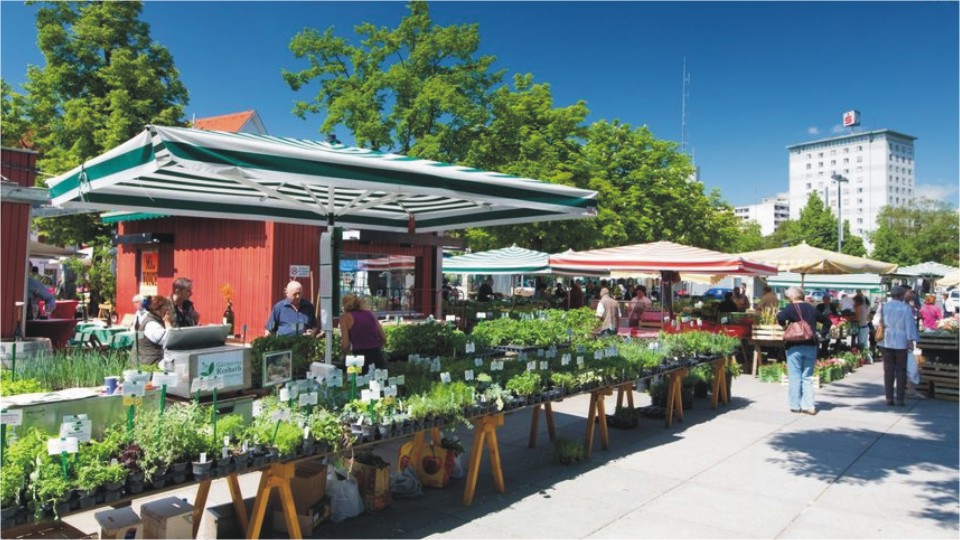 Lendplatz market in Graz – Copyright: Graz Tourismus, photographer: Harry Schiffer
• Have coffee on the top floor of the city's oldest department store.
• For wine lovers, the romantic, southern Styrian wine country is a perfect heaven on Earth. Just half an hour from Graz you will find numerous prize-winning wine growers which would offer you high quality wine and food.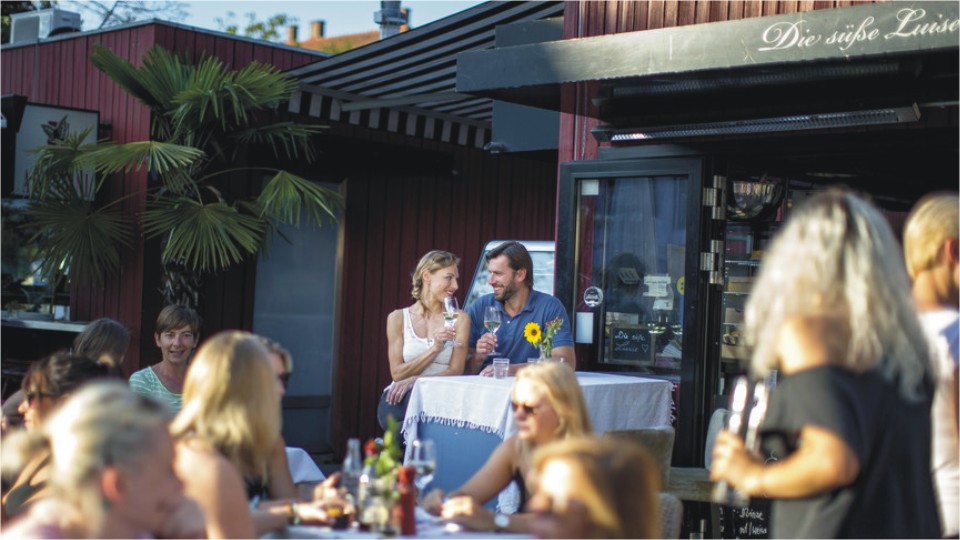 Lendplatz in Graz – Copyright: Graz Tourismus, Fotograf: Tom Lamm
• You can visit Graz all year round but Spring and Summer are recommended seasons due to the weather and different events organized here. Pre-Christmas season is also recommended for travellers.
• Long Table of Graz (700 guests eat together outdoors in the city centre), Styriarte (a classical music festival) and Christmas markets are some of the events to enjoy.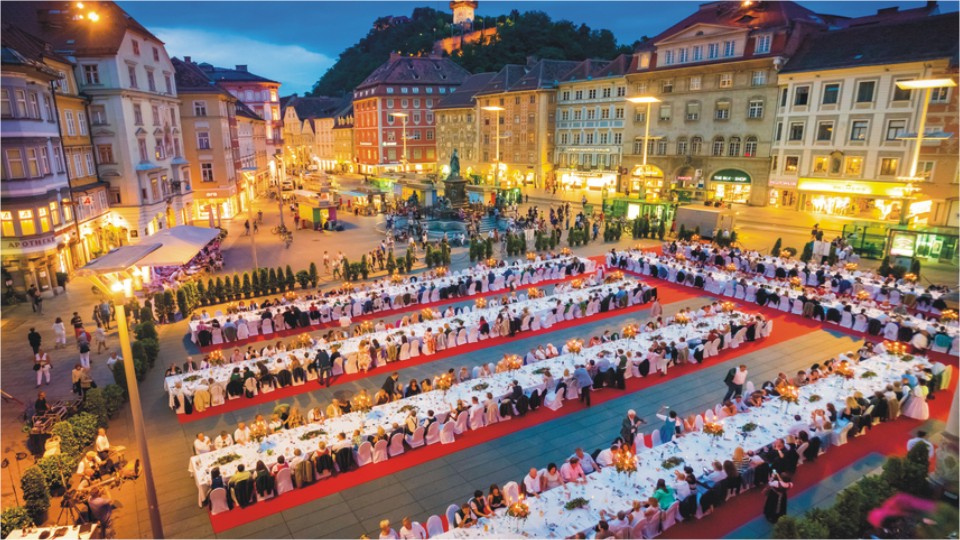 Long table of the pleasure capital Graz – Copyright: Graz Tourismus, photographer: Harry Schiffer
Innsbruck: In the Heart of the Alps
Why did I not come here earlier?
This would be the question when you first land in this beautiful land right in the heart of the Alps. The city offers unique combination of imperial elegance with beautiful Baroque and Gothic architecture. You can walk in the city center and then take a cable car and reach Nordkette Mountain top at 2,000 m in just 20 minutes.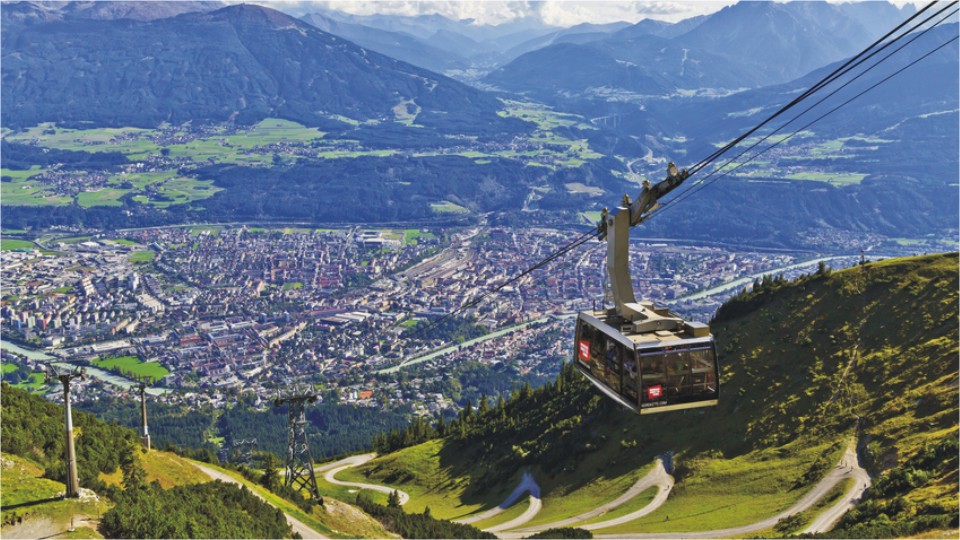 Nordkette Cable Car – Copyright: Innsbruck Tourismus
The view of this city amidst majestic peaks is just breathtaking. Innsbruck hosted the 1964 & 1976 Winter Olympics, 1984 & 1988 Winter Paralympics and the first Winter Youth Olympics in 2012. The "Ehni Sohni", a song and the Tram & climax shot from the Bollywood movie "Sahoo" was filmed here. Also "Tiger House" in "Tiger Zinda Hai" is located in Salzburg.
Innsbruck is located in the west of Austria and is the capital of Tyrol region. It is a major ski destination closer to the Germany and Italy borders (40 min drive by car). From Salzburg and Munich it is just 2 hours drive and 4.5 hours from Vienna.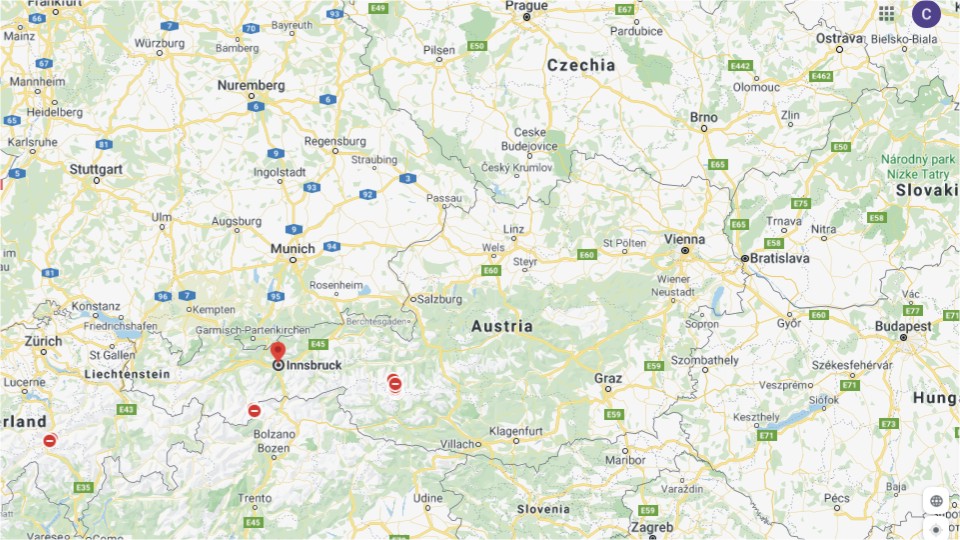 What Not to Miss in Innsbruck
• The Golden Roof (Goldenes Dachl) in the Old City is the Innbruck's most famous landmark. It was built in honour of Maximilian's marriage to Bianca Maria Sforza of Milan and served as a royal box from where the Emperor and his imperial staff would sit and enjoy festivals, tournaments, and other events that took place in the square below.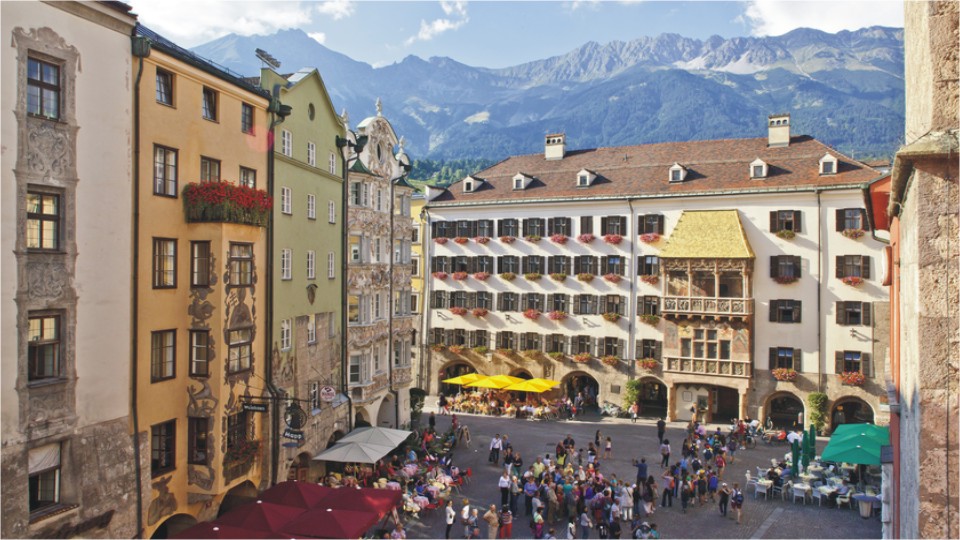 Innsbruck old town, Golden Roof – Copyright: Innsbruck Tourismus, photographer: Christof Lackner
• Visit the Ambras Castle, a Renaissance castle located in the hills which has magnificent gardens and small waterfalls.
• Using The Nordkette cable cars, with modern funicular stations designed by Zaha Hadid you can reach the mountain top (2000 m) and higher in just 20 minutes from the city center.
• The Swarovski Crystal Worlds is a unique modern art museum featuring stunning crystal exhibits and to believe it, you must visit it.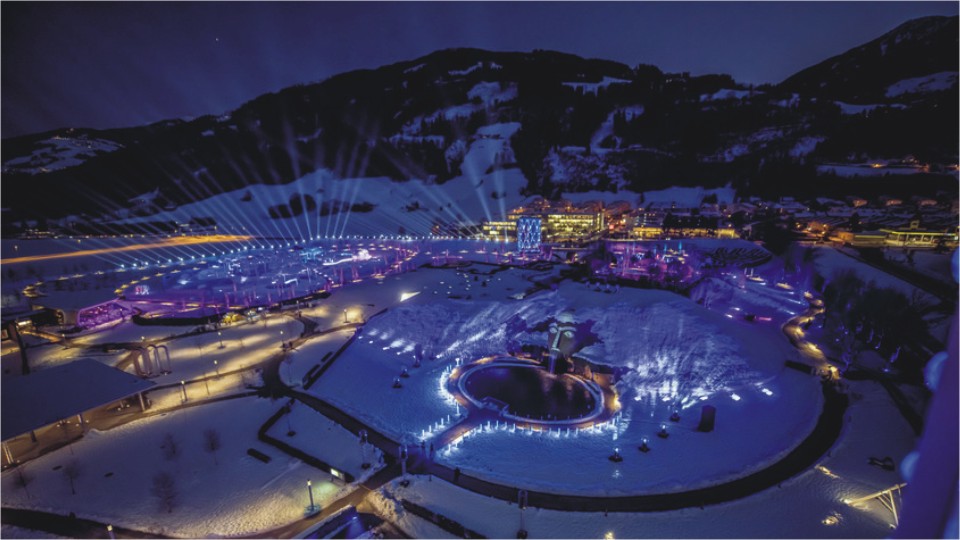 Swarovski Crystal Worlds – Festival of Light – Copyright: Swarovski Kristallwelten
• Visit Stubai Glacier which is the biggest ski area in Austria where the song from Sahoo was filmed. It is just 45 minutes drive from Innsbruck city center. At the top you have the Observation deck, Ice Cave and a Restaurant.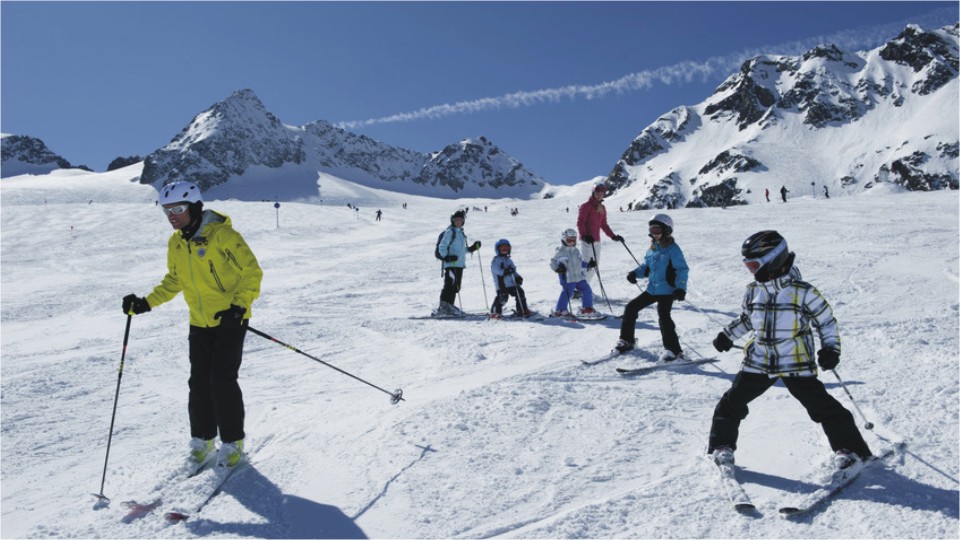 Stubai Glacier – Family skiing on the Stubai Glacier – Copyright: Tirol Werbung, photographer: Laurin Moser
• Visit Bergisel Olympic Ski Jump Tower where you can watch ski jumpers during their summer training from May until October, and year round from a stylish restaurant you may enjoy uninterrupted panoramic views of the lofty surrounding peaks of Patscherkofel, Nordkette and Hohe Munde
Innsbruck Insiders' Tips
• Explore Innsbruck with a relaxing family walk or take a challenging mountain hikes with a trained mountain guide.
• Visit unique museums such as the Grassmayr Bell Foundry or the Audioversum and Innsbruck's museum of sound.
• Go on a Bollywood Tour exploring places where Bollywood movies were filmed.
• Picnic like a local or Cool down in one of the many swimming lakes in the surrounding villages and mountains or go rock climbing or explore Innsbruck on a bike.

Mieminger Plateau swimming lake – Innsbruck – Copyright: Innsbruck Tourismus, photographer: Christian Vorhofer
• Take advantage of the Innsbruck Card which includes access to some sightseeing, a return trip on some cable cars and unlimited public transport for 24/48/72h
• Also Tyrol region cards are available with limited Hotel partners and tour operators.
• Promenade Concerts, Festival of Early Music, The Xletix Challenge, Crankworx, Christmas markets are some of the events to enjoy in Innsbruck.
• Cheese Dumplings, Cheese Spatzle and Sliced pancakes are some authentic Tirolean food to have here.
Salzburg: Birthplace of Mozart
Salzburg has a unique mix of old culture and fresh nature. It is called the Rome of the North because of its baroque architecture designed by the greatest architects of those times. It is also the birthplace of Wolfgang Amadeus Mozart, the setting of The Sound of Music and home of the world-famous Salzburg Festival of classical music. In Salzburg you will enjoy walking on the cobblestone streets in the city centre, strolling through the perfectly manicured Mirabell Gardens, or seeing the Salzach river wind its way through the city from one of the surrounding mountains.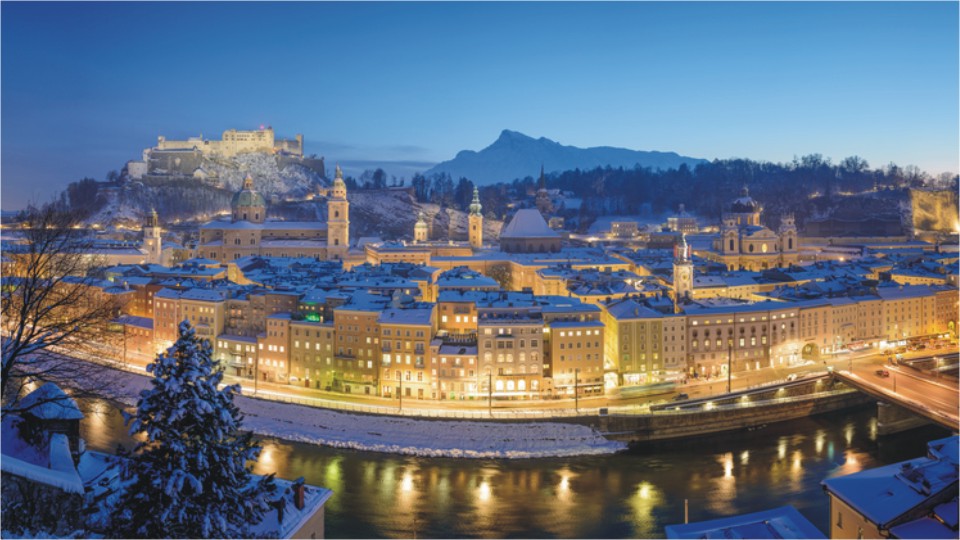 Salzburg city – Copyright: Tourismus Salzburg GmbH, photographer: Günter Breitegger
Salzburg is located centrally within Austria near the German border. By car, it is just 3 hours from Vienna and 2 hours from Innsbruck and Munich.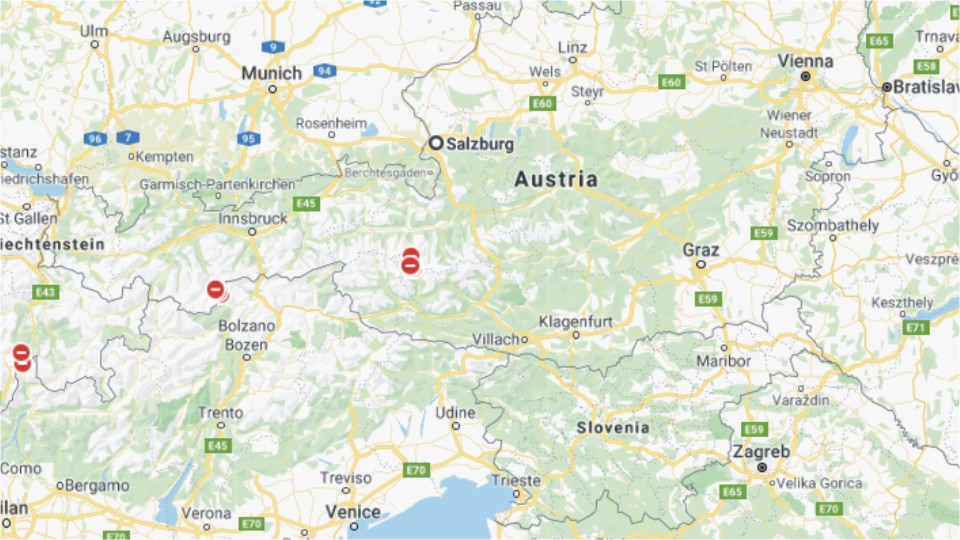 What Not to Miss in Salzburg
• Visit Hohensalzburg Fortress the biggest fully preserved castle in Central Europe.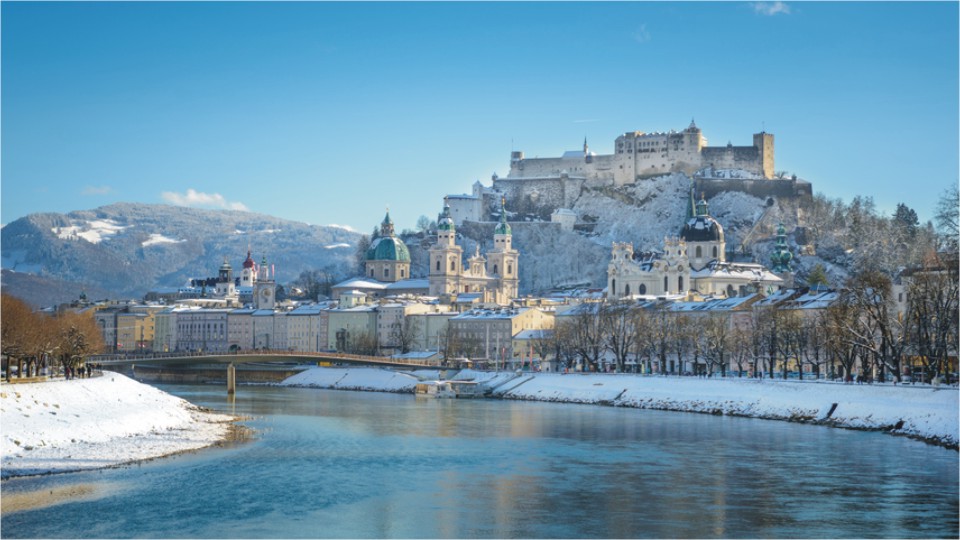 Hohensalzburg Fortress – Copyright: Tourismus Salzburg GmbH, photographer: Günter Breitegger
• Visit Mozart's Birthplace where you'll find one of Austria's most popular museums dedicated to Wolfgang Amadeus Mozart's life and work.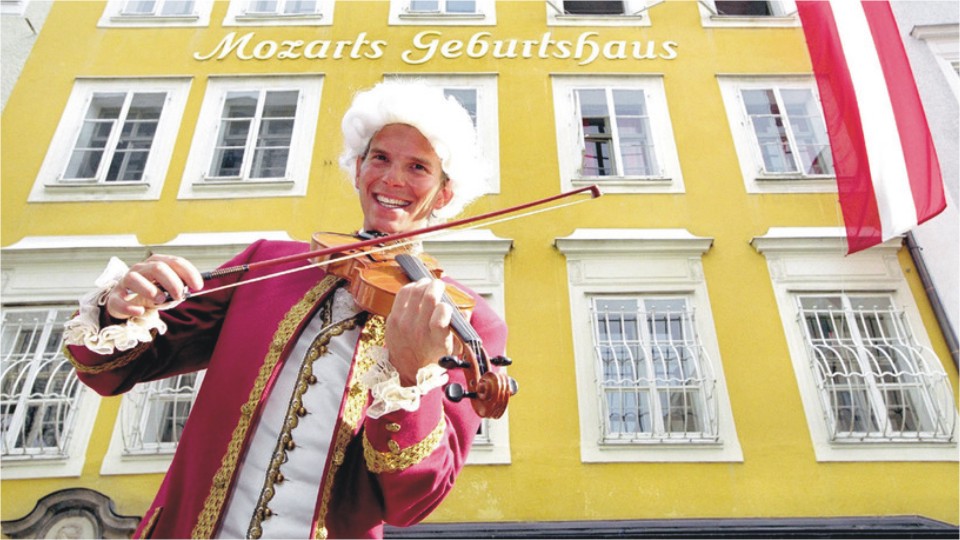 Mozart's birthplace, Salzburg – Copyright: Tourismus Salzburg GmbH, photographer: Bryan Reinhart
• Mirabell Palace and the surrounding Baroque gardens known for the famous Hollywood movie "Sound of Music".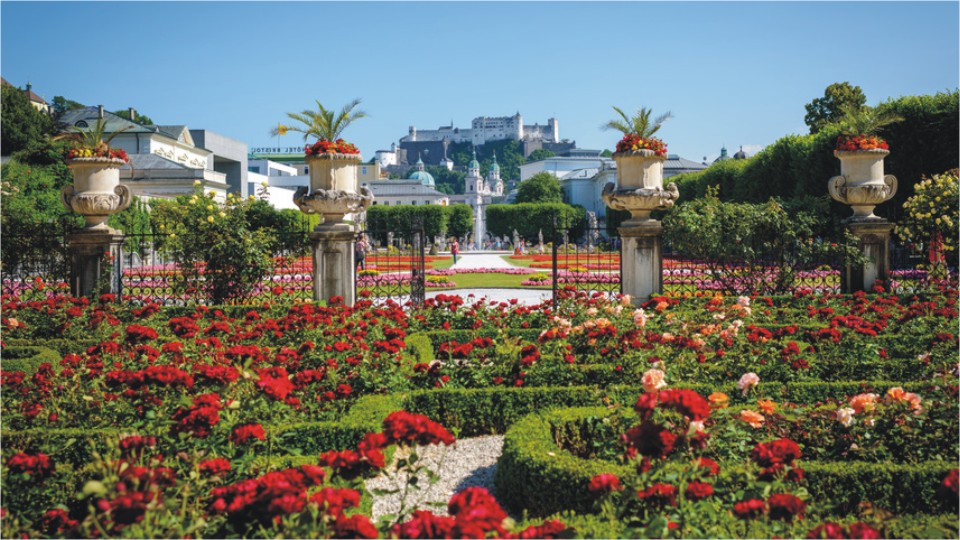 Mirabell Gardens & Palace Salzburg – Copyright: Tourismus Salzburg GmbH, photographer: Günter Breitegger
• Walk up Mönchsberg or Kapuzinerberg mountains for the most instagramable views onto the city.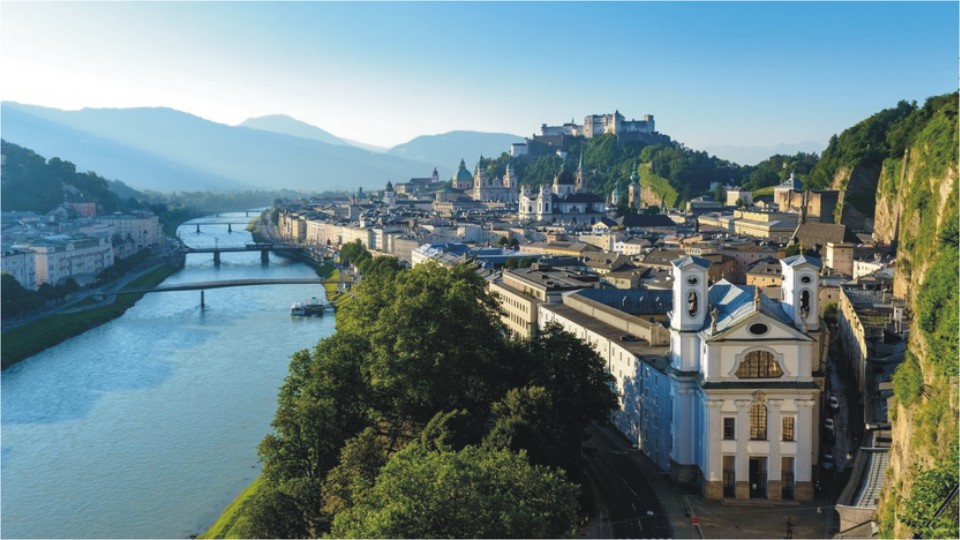 View of Salzburg's old town from the Mönchsberg – Copyright: Tourismus Salzburg GmbH
• Take a guided The Sound of Music tour or explore the filming locations by yourself.
Salzburg Insiders' Tips
• Salzburg is also known as the beer capital of Austria. You may visit the famous breweries in the city like Augustiner Bräu Kloster Mülln or visit Microbreweries that produce only for their guest.
• Explore sculptures and art in public spaces or visit the city's unique aviation museum Hangar 7.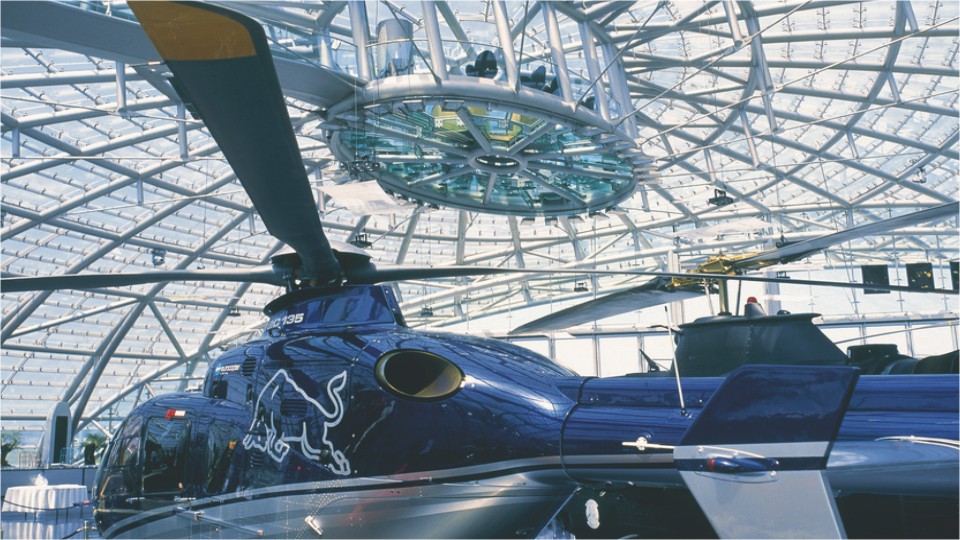 Red Bull exhibition and event center – Copyright: Österreich Werbung,
• Visit the Museum of Modern Art, located on a mountain right next to the city center, and have breakfast here with a gorgeous view over Salzburg.
• Salzburg is an all-year-round destination, but July and August are peak months due to the Salzburg Festival. Also pre Christmas season is popular among the travellers.
• In September and October you have Beer Festival or Music festival taking place in locations throughout the city.
• Salzburger Nockerl a dessert made of egg yolk, flour, sugar and vanilla is a must try.
I hope this was an interesting reading for you. You may share your comments with me.
Happy reading.
+91 9833128208 / info@namastetourism.com