Ladakh – Land of High Passes
Reading Time:
7
minutes
Ladakh , a Union Territory of India has the Karakoram mountains to its north, the Great Himalayan Range to the south and Jammu & Kashmir as well as Himachal Pradesh as its neighbouring states. Ladakh is known for its high passes, rugged terrains, glaciers, cold deserts, blue & clear night skies, monasteries and prayer flags. It is ecologically and culturally unique region that has a topography very different from the rest of India.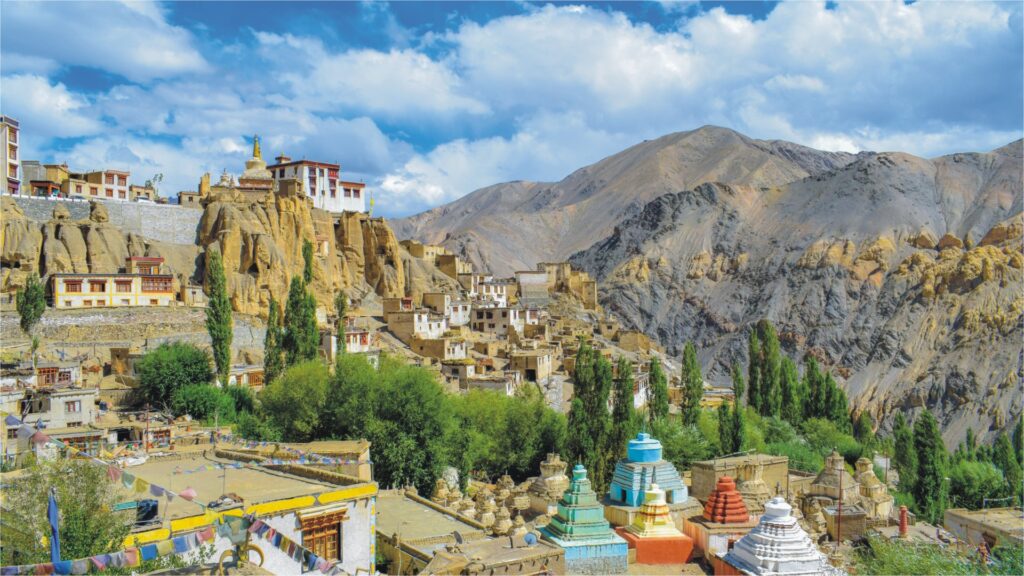 The extremely fragile and cold desert eco-system of this region has led to the inhabitants living a very adaptive lifestyle. The region is sparsely poplulated, primarily with Buddhists, and has a culture similar to the Tibetan region. Momos and Thukpas form an important part of the culinary for the people of Ladakh.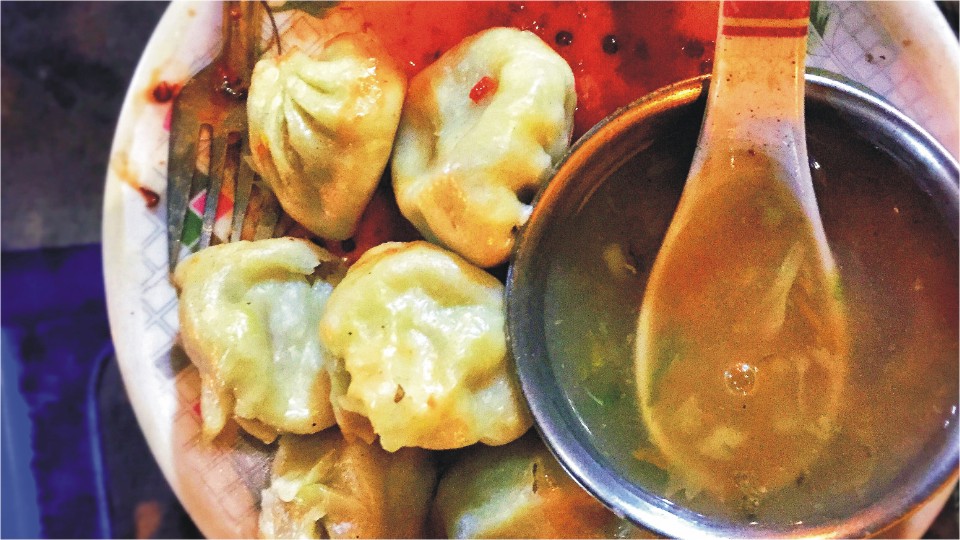 The best time to visit Ladakh is during summer – between , June to September when the passes are open and the weather is extremely pleasant. Though in winter, the region gets covered with snow and most of the passes remain closed, adventure seekers can still take a few treks which are operational during that period (subject to weather conditions). The temperatures in Ladakh fluctuate, sometimes to extremes. During summer, nights can be cold while days can be pleasantly warm. It is therefore always recommended to dress in layers so that you can improvise on the layers based on weather conditions.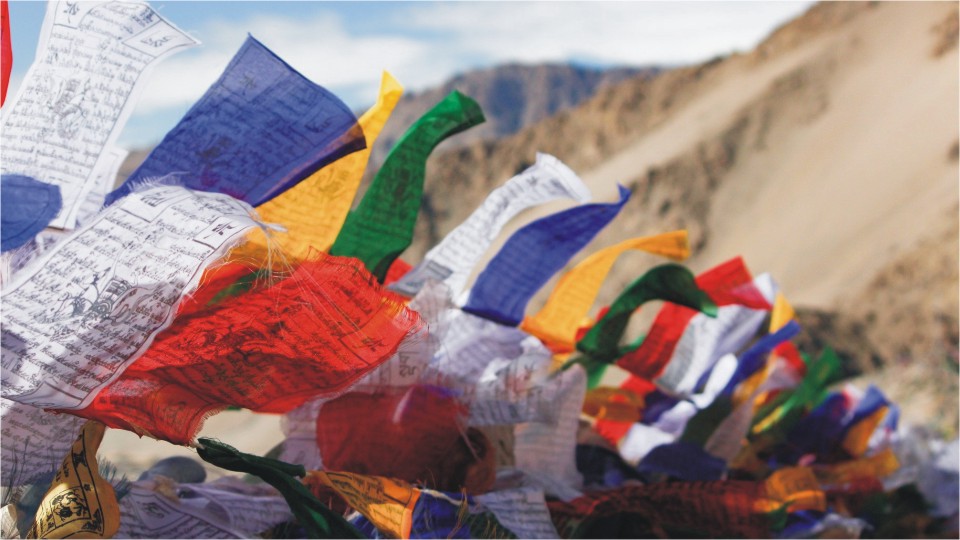 Leh is the main entry point to Ladakh by air and one should not forget to opt for a window seat to enjoy the beautifful views of the Himalayas. Road journeys to Leh are also possible from Srinagar or Manali with night stops in Kargil or Sarchu respectively. Leh being at a height of 3500 m/11500 ft above sea level, acclimatisation of 48 hours is necessary when in Leh. It is a perfect getaway for Nature and Adventure loving travellers. Travellers with heart disease or lung ailments should take their physician's advice before planning their trip to Ladakh.
Leh
In Leh, you should spend atleast 2 or 3 nights to acclimatize and unwind. The first day you should rest in your hotel to overcome the high altitude sickness. In the evening you can go for a short walk to the Leh market without exerting yourself too much. Your stay in Leh may include the following places:
Shanti Stupa – a white dome shaped Buddhist structure built by a Japanese Bhikshu on a hill top, from where you get a clear view of the city of Leh and its surrounding snow-capped mountains.
Hall of Fame Museum – dedicated to thoe brave soldiers who lost their lives during the India Pakistan War. The museum is maintained by Indian army and displays arms & weapons, information on Kargil war and items related to the soldiers, history and culture of Ladakh.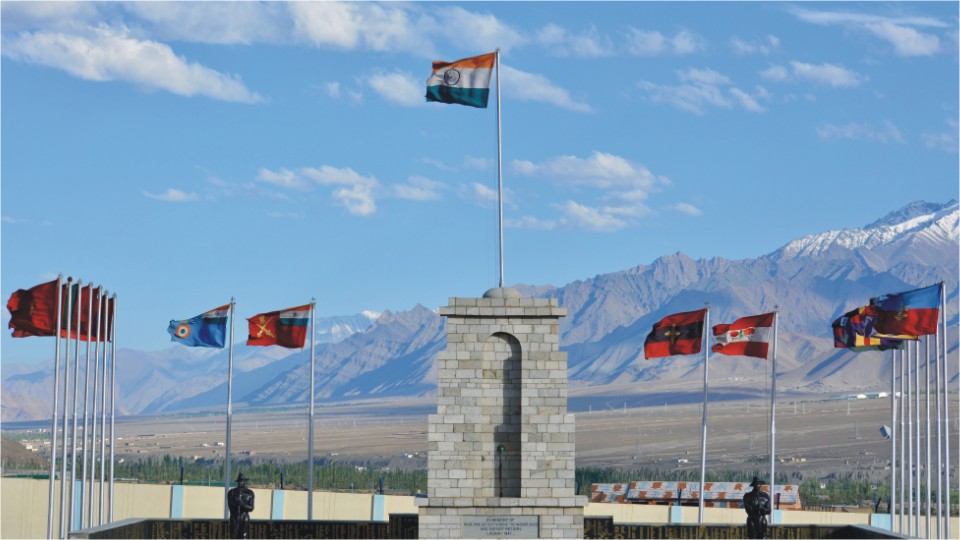 Hemis Monastery located 45 km from Leh is the largest and the wealthiest monastery in Ladakh, famous for the Hemis Festival held every year in the month of June or July.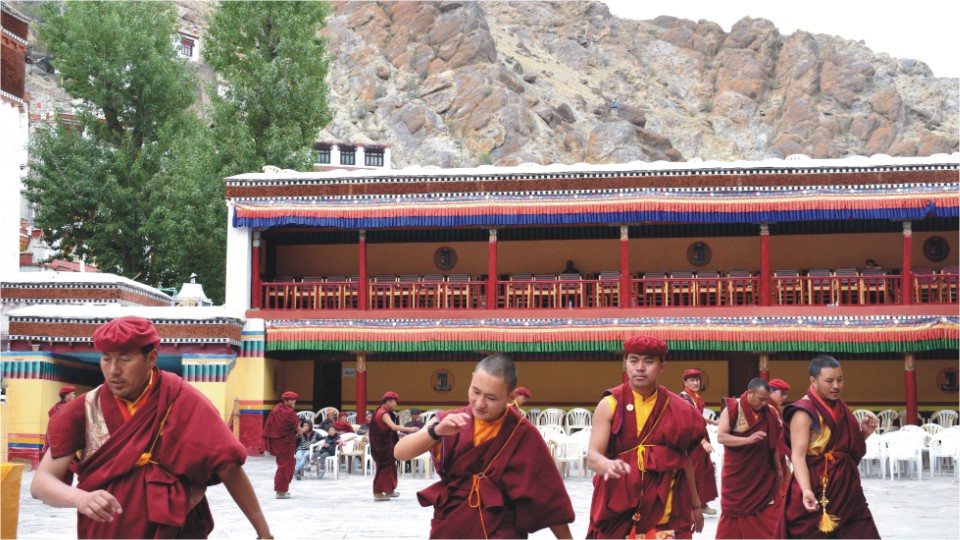 Reflections by Prajakta / CC BY-SA
Hemis National Park has large number of snow leopards and in winters you have better chances of seeing one. It is also home to some of the endangered species like the Brown bear, Tibetan wolf and red fox. Other species found in the park are the Himalayan Snowcock, Himalayan Griffon vulture, Bharal – a blue sheep, Shapu – Ladakhi urial and Great Tibetan sheep.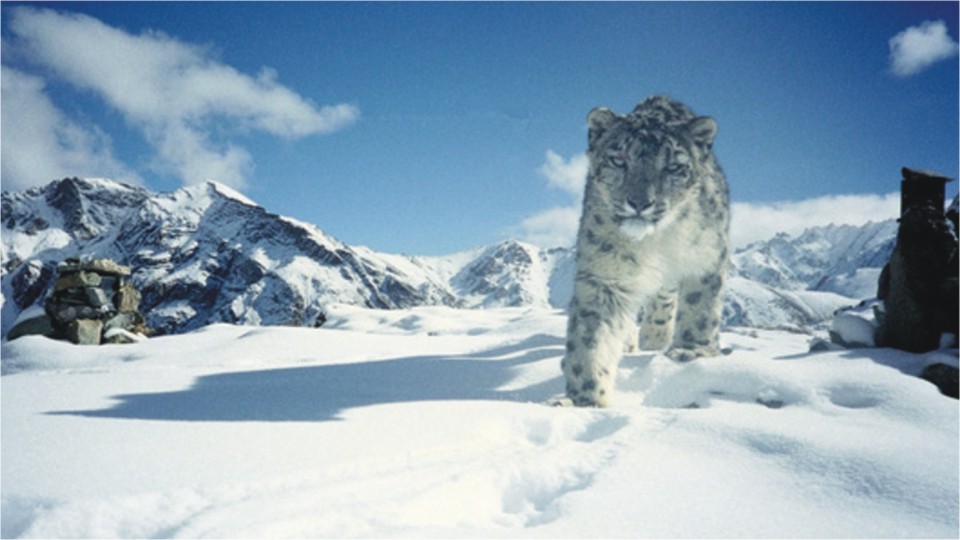 Snow Leopard Conservancy/Jammu & Kashmir Wildlife Protection Department / Public domain
Thiksey Monastery is popular for is architecture and is located on a hill that offers beautiful views of the Indus valley terrain. It is also known for its beautiful Maitreya (future Buddha) statue.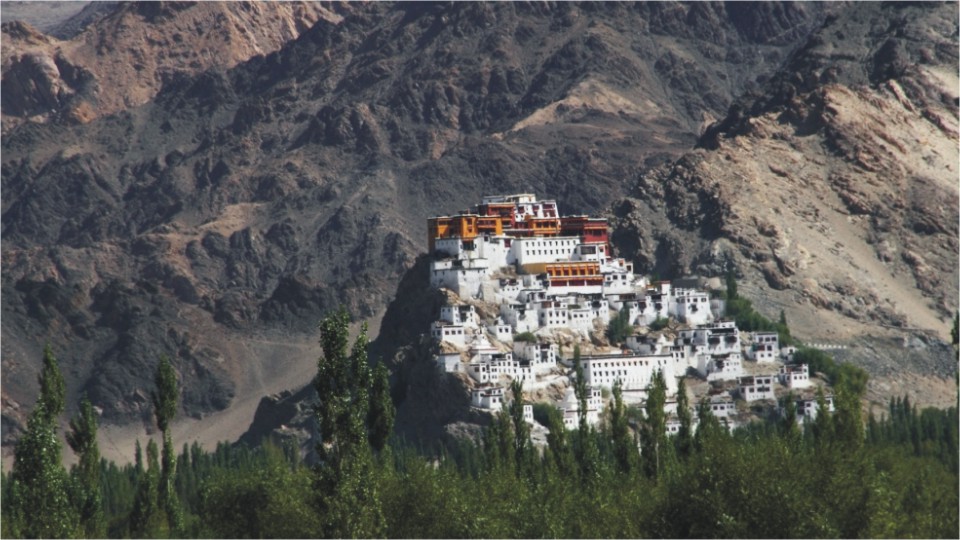 Magnetic Hill located 30 km from Leh on the Leh Srinagar highway is a phenomenon that defies gravity. as you ascend up the Hill, you will find a box marked in yellow, where you park your car and mysteriously notice it moving uphill rather than sliding back.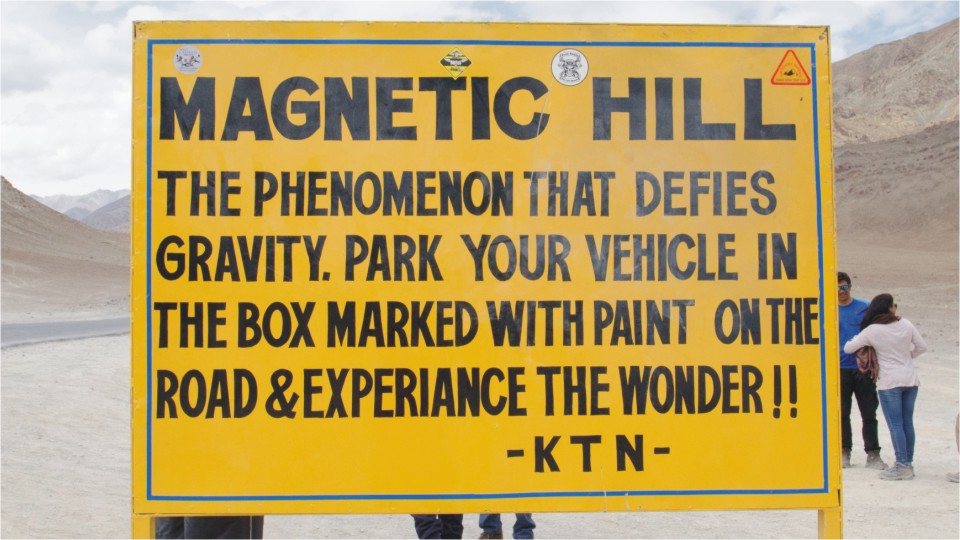 Ashwin Kumar from Bangalore, India / CC BY-SA
Nubra Valley
Early in the morning, you depart Leh and drive northwards to Nubra Valley (4 hours drive one way, time is weather dependent) passing through thewhich is the highest motorable pass in the world (5600 m / 18380 feet above sea level). Throughout the year, you will find snow here and the temperatures are could get extreme. Winter clothing is must. Stop here to capture a few impressionable memories.
Later you drive through the beautiful rightly known as the "Oasis of Ladakh" and reach your camp in the Hunder village.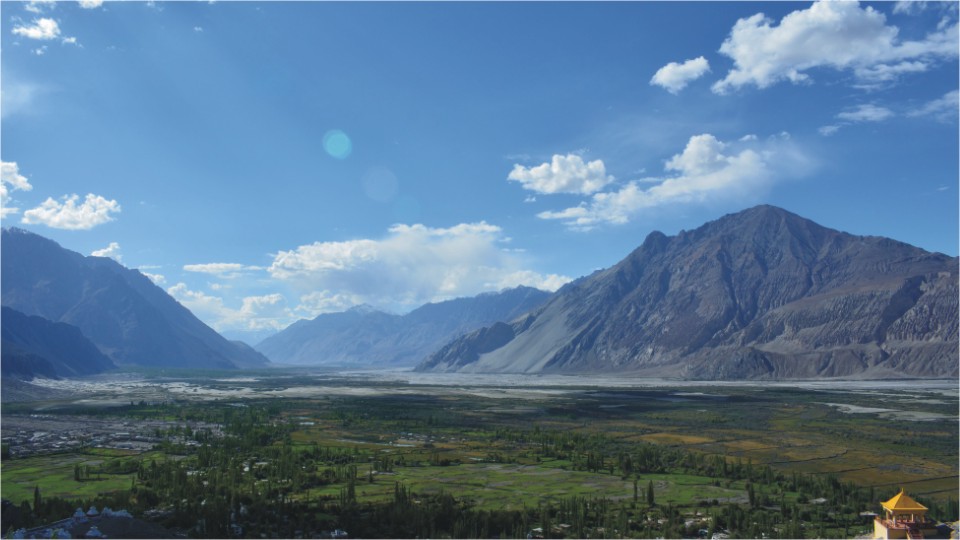 Hunder Sand Dunes: White sand dunes located at an altitude of 4000 m / 13000 feet from the sea level, with a backdrop of snow-capped mountains makes Hunder a unique place for spending a night. Another unique feature of this cold desert is the Bactrian camels which are found here. You can take a ride or go on a safari on these two humped Bactrian camels.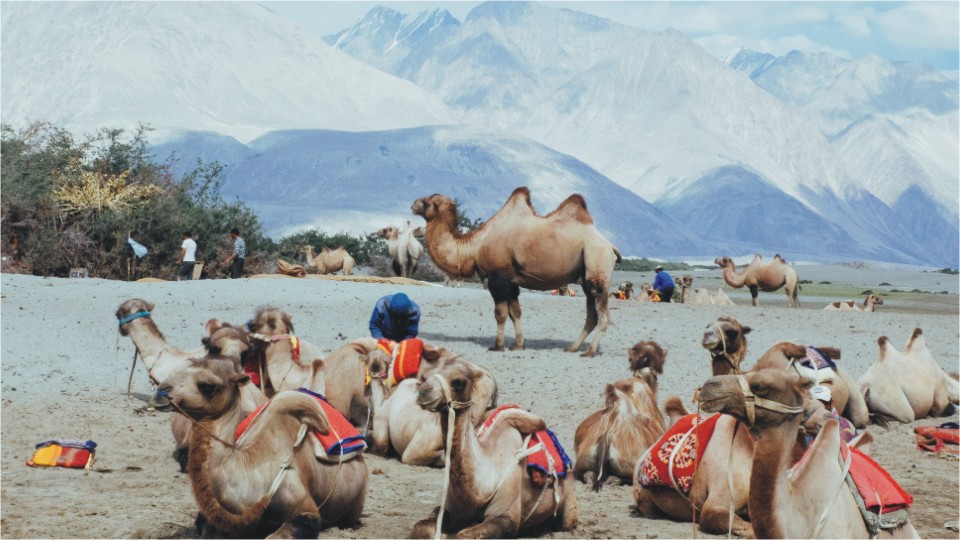 Ashwin Kumar from Bangalore, India / CC BY-SA
Diskit Monastery is famous for the 32 metre tall sitting Maitreya (Modern Buddha) and panoramic views of the Nubra valley.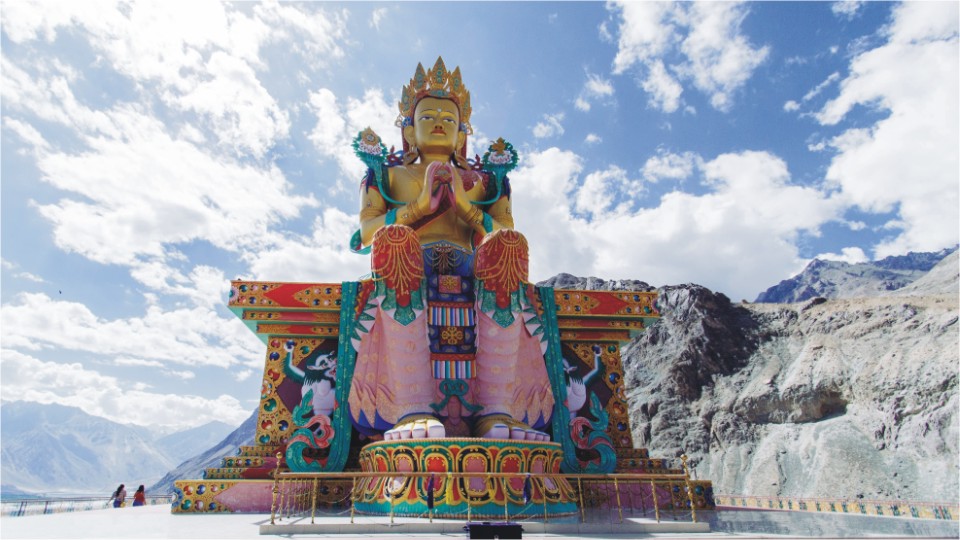 Ashwin Kumar from Bangalore, India / CC BY-SA
Turtuk is a beautiful village, 85 km from Hunder, on the banks of Shyok River. It is the northernmost village in India and was taken over overnight from Pakistan's illegal occupation. This is the last village beyond which tourist are not allowed. It is also the largest apricot producing village in Ladakh.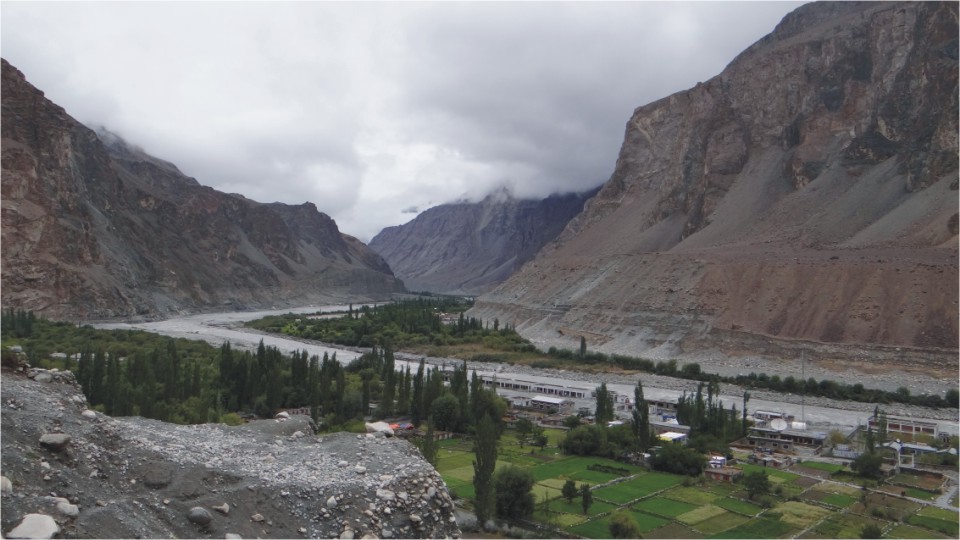 Panamik is a scenic village on the Siachen route, 70 km from Hunder, famous for hot water springs beneficial to ones health. Pashmina shawls and socks are the items you can shop here.
Warshi is the last village on the Siachen route until which tourist or civilians are allowed. If you are interested in having the beautiful views of the Siachen Glacier "World's Highest Battleground" then you should definitely consider travelling further 40 km from Panamik village to explore Warshi.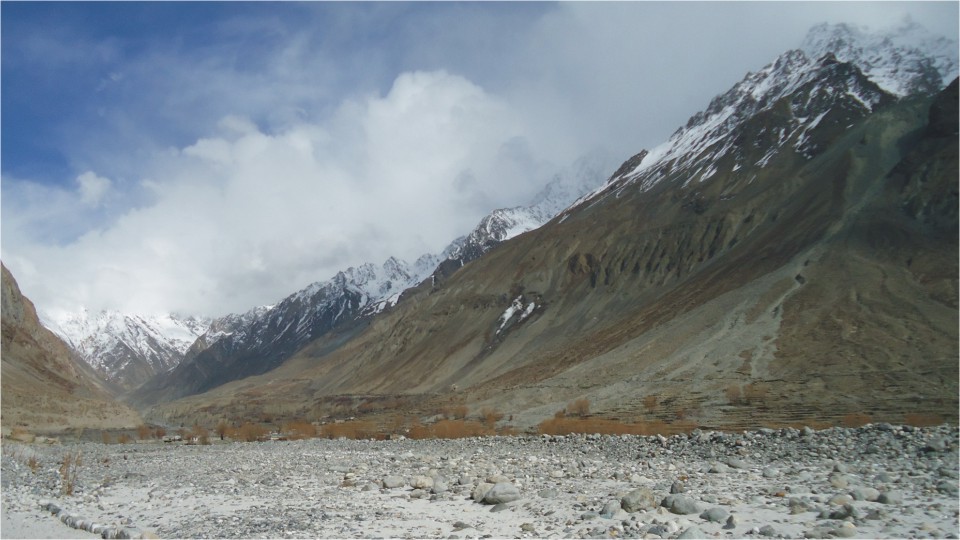 Pangong Tso Lake
Start early from Leh and head towards Pangong Lake (~150 km eastwards) via Changa La pass. Pangong Lake is the world's highest salt water lake situated at a height of about 4200 m / 14000 feet. The lake is around 140 km long and only 5 km wide at its broadest end. Only one third part of it is in India while the rest is in China. This beautiful lake is featured in the concluding part of the famous Bollywood movie "3 Idiots". One can stay here in tents enjoying the beautiful landscapes, watching the Himalayan marmots or indulge in stargazing at night. A day trip from Leh is also possible . We highly recommend spending a night here to enjoy the wilderness of this region.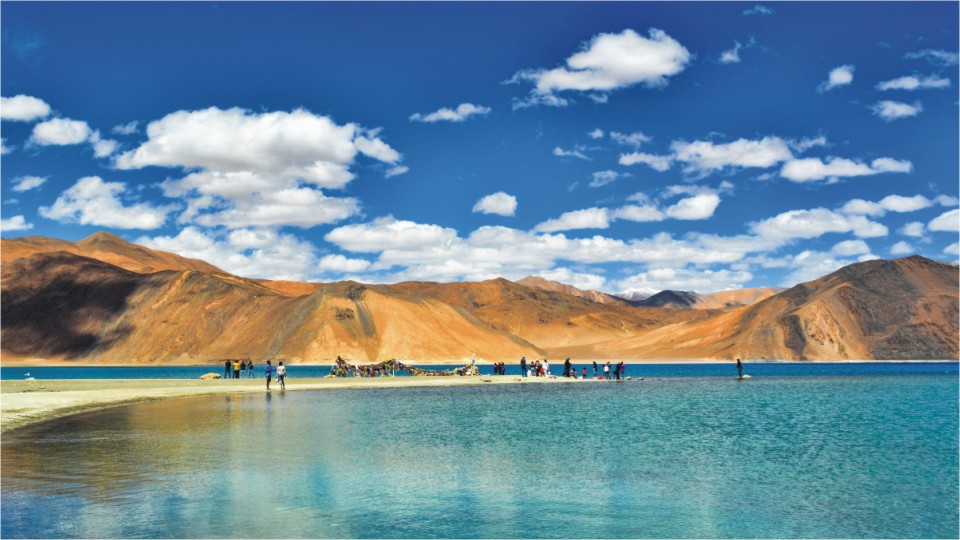 Chushul is a small village towards the eastern part of the Ladakh region in the Changthang block further away from the Pangong Tso lake. Here you can stay in cottages, camps, homestays. It is one of the villages close to the Line of Actual Control (LAC) where the officers of two countries meet to maintain peace. From here you can visit the Hanle village where the World's highest observatory is located. Also visit the Hanle Monastery from where you can have beautiful aerial views of the entire village and the Hanle valley. Kindly note these are very remote places and most suitable for adventure lovers and people wanting to explore such offbeat locations.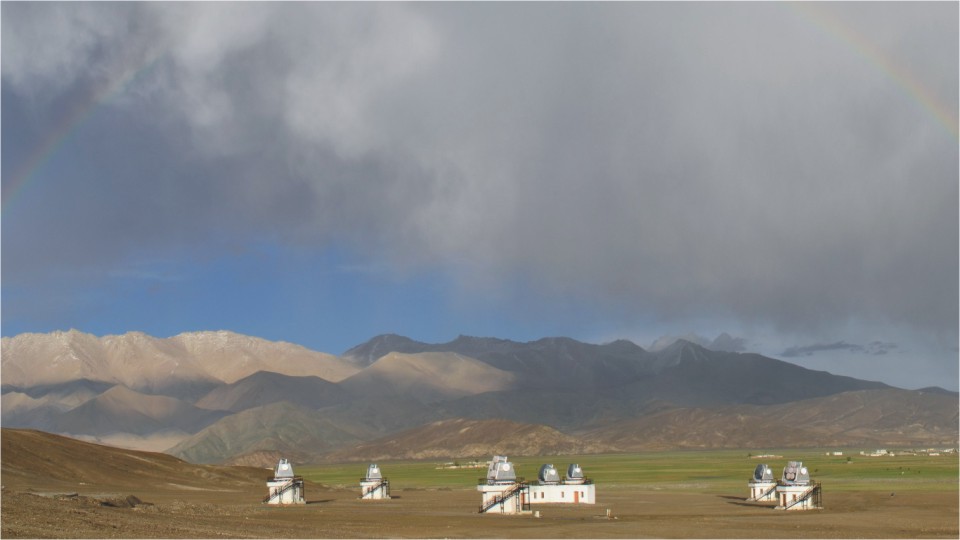 Aryan Villages and Lamayuru
From Leh westwards at a distance of 125 km off the Leh Srinagar highway, you may visit the ancient Lamayuru monastery and lunar landscapes known to tourists as "Moonscapes".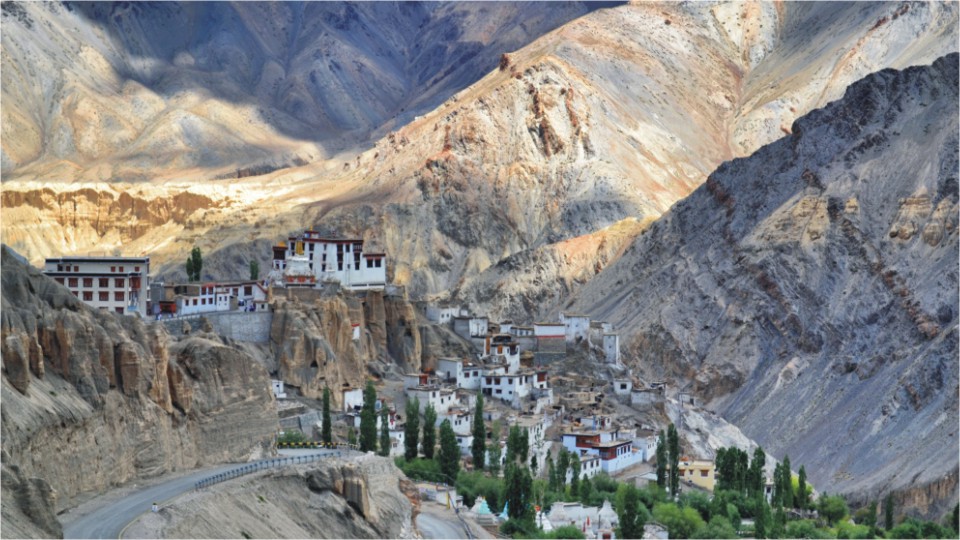 80 kilometres further from the Lamayuru monastery are two Aryan villages called Dah and Hanu- home to Brokpa or Drokpa community. It is believed that the people residing here are the descendants of Alexander the Great's army.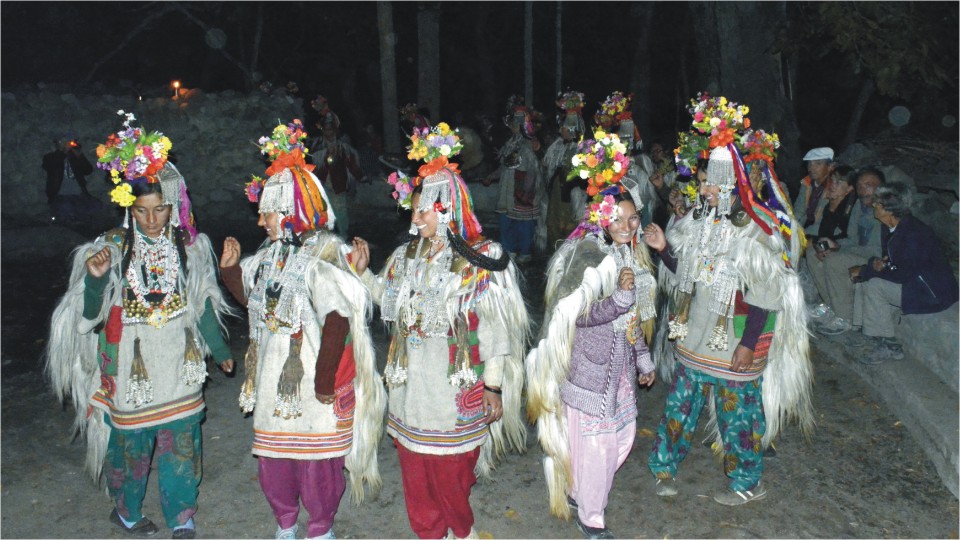 On your way back to Leh from Lamayuru monastery you can stop near Nimoo to see the spectacular view of the confluence of two important rivers – Indus and Zanskar.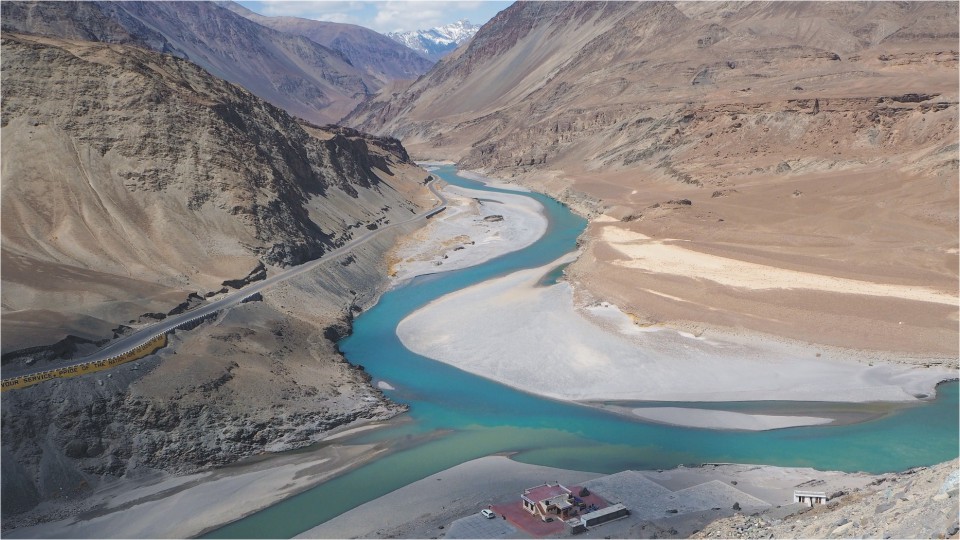 Kargil
Kargil is the second largest town in Ladakh situated at a height of 2700 m / 9000 feet, half way (almost 4.5 hours) between Srinagar and Leh. It is therefore a must stop destination.
Apati is a small village 16 km from Kargil. Here you see ancient Buddha statue about 8 metres tall carved into the limestone.
Kargil War Memorial is a must visit. It is built by the Indian army post the war with Pakistan in the late nineties in memories of its soldiers who sacrificed their life in recapturing some of the peaks like the Tiger Hill and Tololing. It is located off the Srinagar Leh highway about 60 km from the town of Kargil.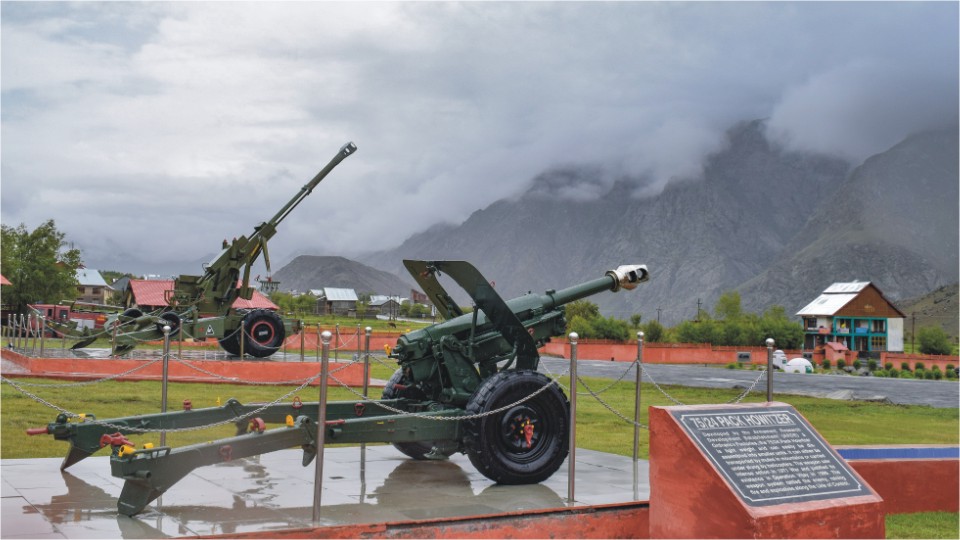 Reflections by Prajakta / CC BY-SA
Mulbekh is located on the national highway 45 km from Kargil towards Leh. Here you visit the Mulbekh monastery famous for an ancient gigantic rock cut of Maitreya Buddha standing 9 meters tall. You also visit the two gompas located here and enjoy the beautiful views of region below.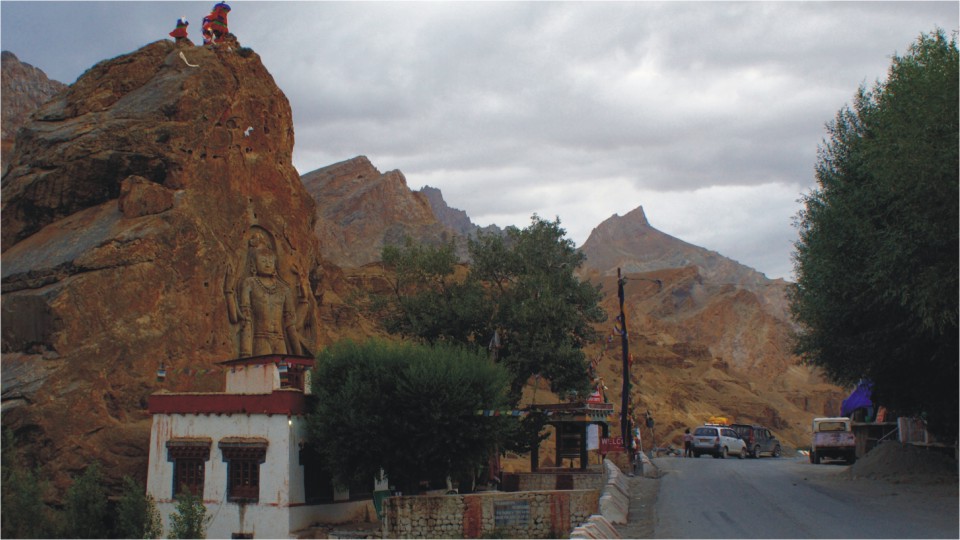 Suru
Suru valley is one of the most beautiful and scenic valleys in Kargil. It is about 3 hours drive from the Kargil town. It is well known for apricot blooming, Himalayan Brown bear and adventure sports like rafting, rock climbing, trekking and mountaineering. Some of the famous tourist spots of the Suru valley are Sankoo, Karchey Khar, Panikhar and Rangdum.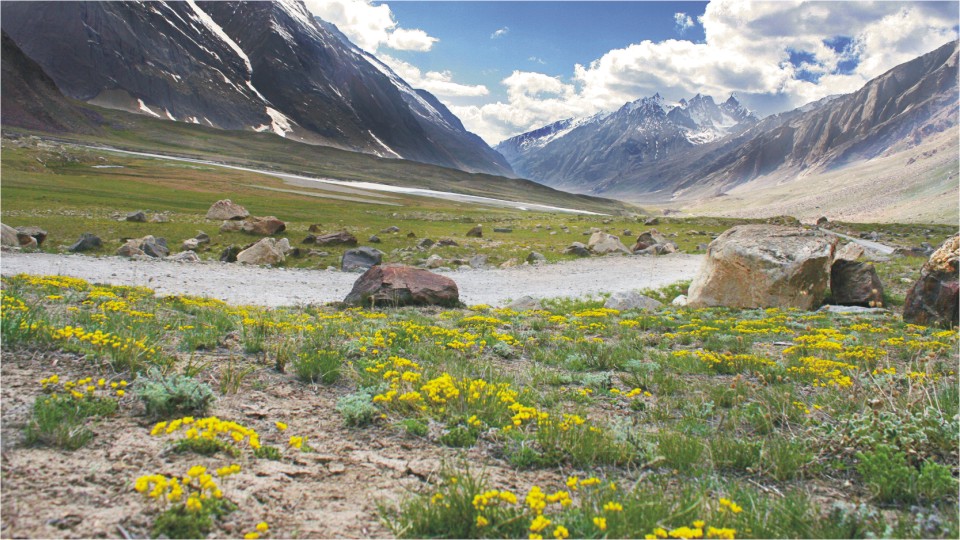 Zanskar
Zanskar is an unexplored region and can be reached via Kargil from either Leh or Srinagar. It is 3 hours drive further from Suru
Pensi la Pass is a scenic mountain pass at about 4400 m / 14500 ft above sea level which connects the Suru and Zanskar valley. It is known as the gateway to the Zanskar valley.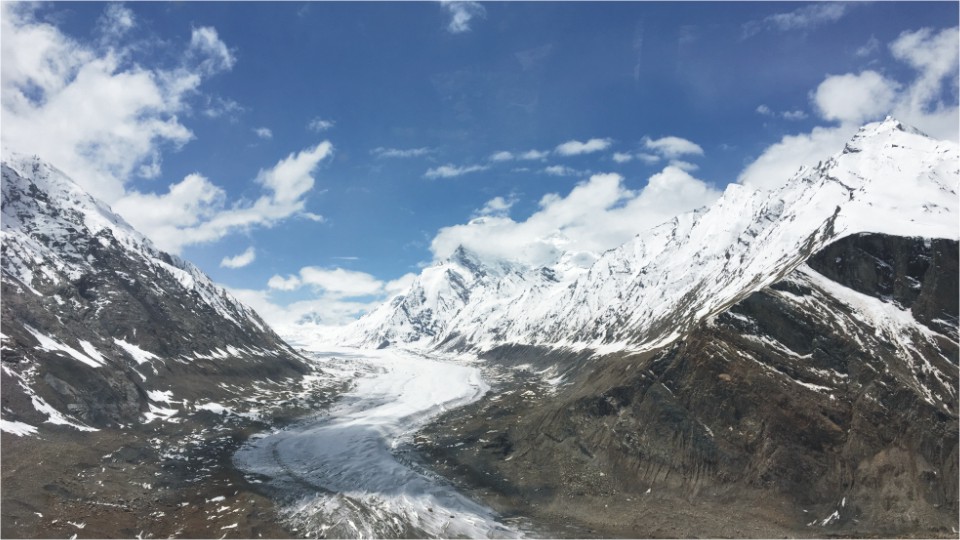 Padum is the main town in Zanskar where you can stay and enjoy the views of "Drang-Drung" glacier which is one of the biggest in the Ladakh region. It is also well known for the famous Chadar Trek which is the only means of reaching this region during the winter months by walking over the frozen waters of Zanskar river.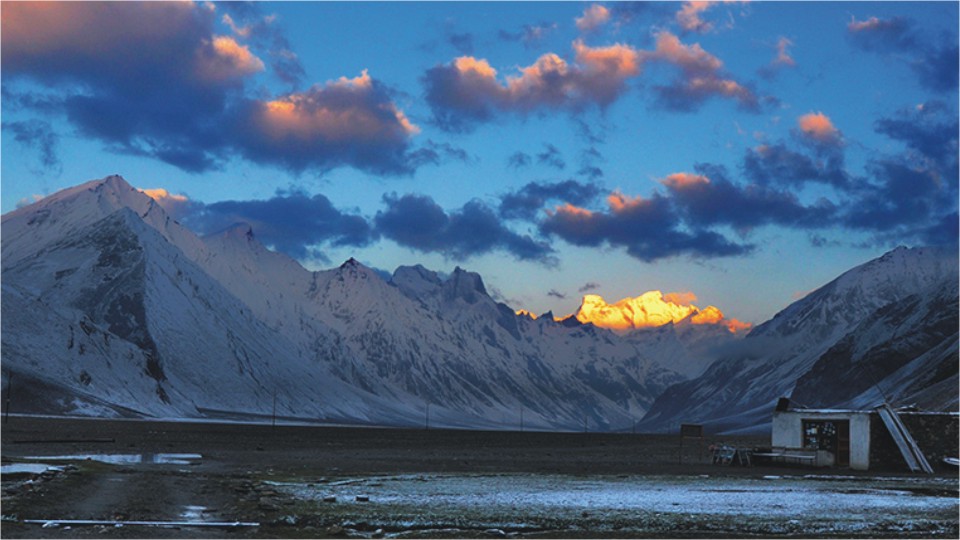 Ladakh is indeed a wilderness haven but the distances between places are long. Also there are remote places where permits are required and getting a suitable accommodation is not easy. So it is very necessary to carefully plan your itinerary or have an expert plan it for you. The number of days required to plan a Ladakh itinerary would depend on whether you are planning to Fly in and fly out or Fly in and drive out or drive both ways.
So when are you planning a visit to the amazing landscapes of Ladakh?
+91 9833128208 / info@namastetourism.com
Follow us on Instagram: #namastetourism | Facebook & Twitter: @namastetourism