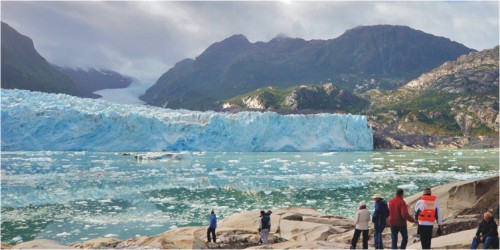 Chile – One Country & Authentic Experiences
Reading Time:
6
minutes
South America, the 4th largest continent (as per size) in the world has amazing combination of unique landscapes, diverse cultures and delicious food. With experiences like the famous Inca Trail Trek in Peru or a visit to the Iguazu falls in Argentina and Brazil , to taking instagrammable photos at the incredible salt flats in Bolivia or visiting the driest desert (non polar) on Earth in Chile to mindblowing wild desert coastlines of northern Colombia to the lush jungle beaches of Venezuela and Brazil, South America has lots to offer for each and every kind of traveller. A visit to South America once in your lifetime is a must, although may not be enough!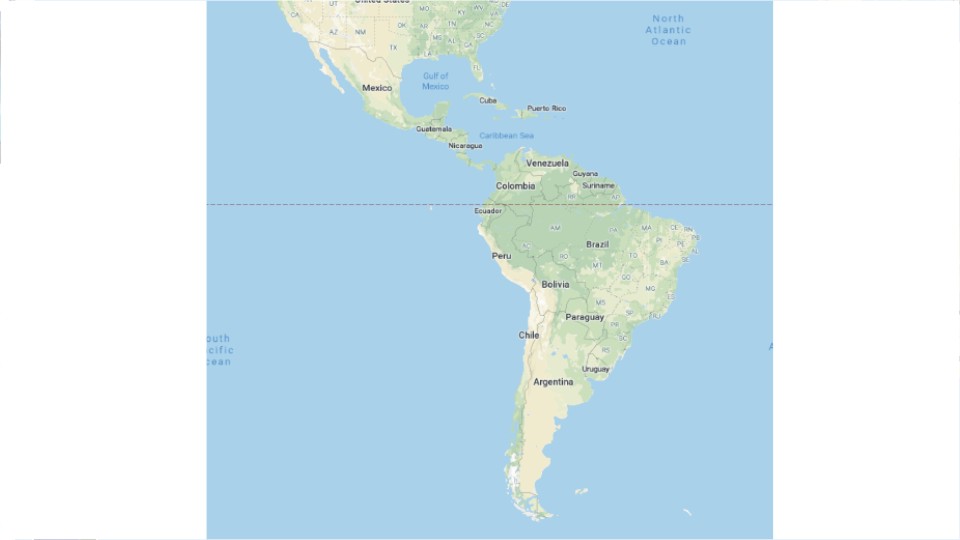 One such country in South America which can provide you with authentic experiences and spectacular scenery is Chile.
Chile is a narrow ribbon-like country sharing its borders with Peru in the north, Bolivia in the Northeast, Argentina in the East and Drake passage in the South. Chile also has a long Pacific coastline of more than 6000 kms to its west and the longest continental mountain ranges – the Andes to the East. Chile is one of the most prosperous countries in South America and offers travellers a unique combination of wine, food, landscapes and adventure.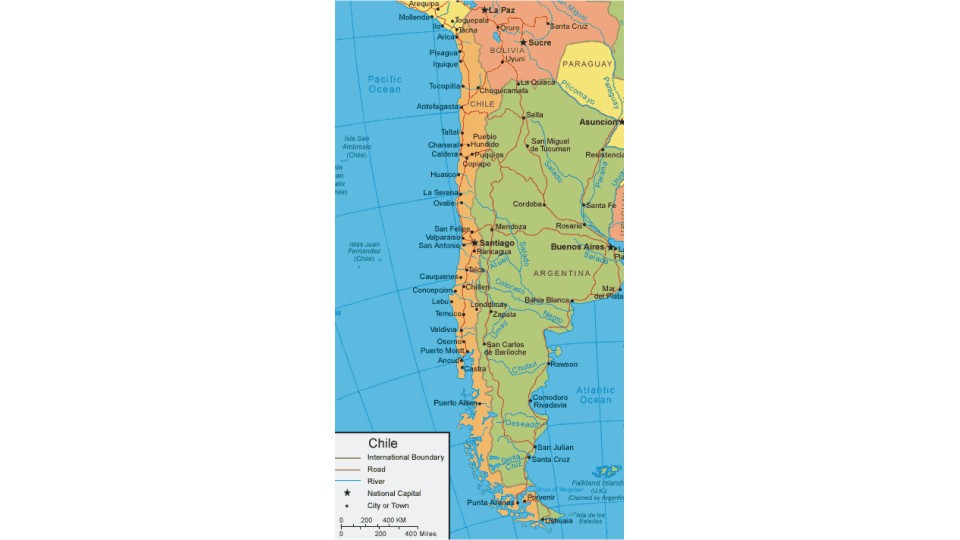 Each area of Chile could be explored independently as they offer varied experiences:
1. The North Area and the Atacama Desert
North of Chile is known for its dramatic landscapes, vast expanse of spaces and the highlight no doubt is the Atacama Desert which is at a very high altitude. Besides Arica, Alto El Loa, Iquique Huasco Valley, a visit to the north is incomplete without a visit to San Pedro de Atacama.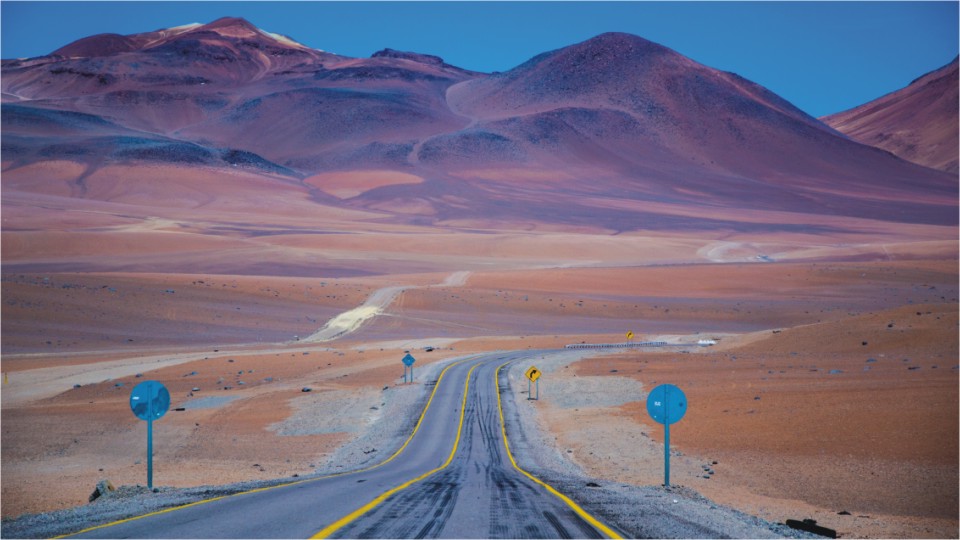 In San Pedro de Atacama, you should visit the Altiplanic Lagoons located at about 4000 metres above sea level. It is a mix of desert, mountains and ice and is an ideal place for photography and birdwatching. Enjoy bathing in the thermal waters in rustic pools of Tatio geysers which are the largest geothermal fields in the Southern Hemisphere. Visit to both these places requires a minimum two days of acclimatisation due to the high altitude levels out here.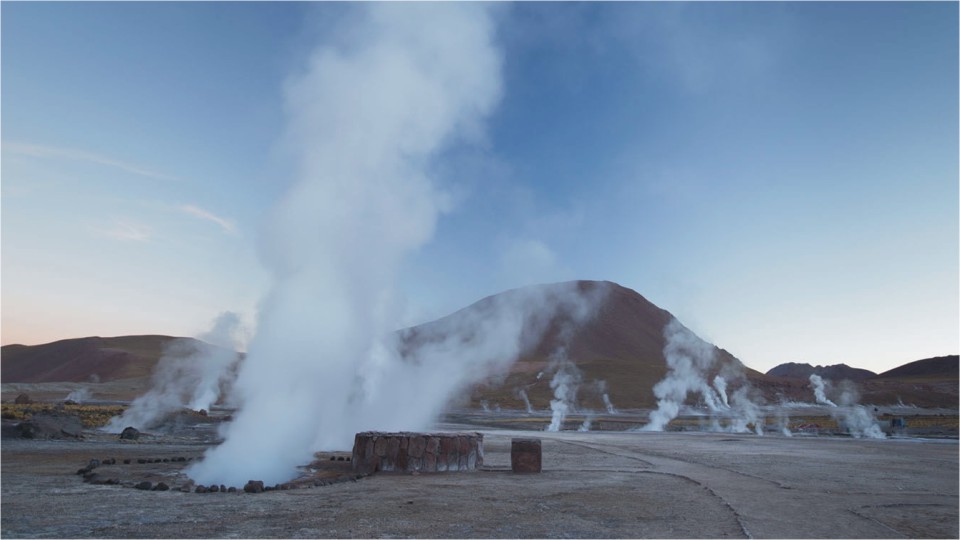 Valle de la Luna or Valley of the Moon is a valley in Los Flamencos National Reserve where moonlike landscape of dunes, rugged mountains and distinctive rock formations are found. Here you can drive or reach by bike , take walking tour inside the canyons, cross the San Pedro river and reach the other side and visit the Chapel.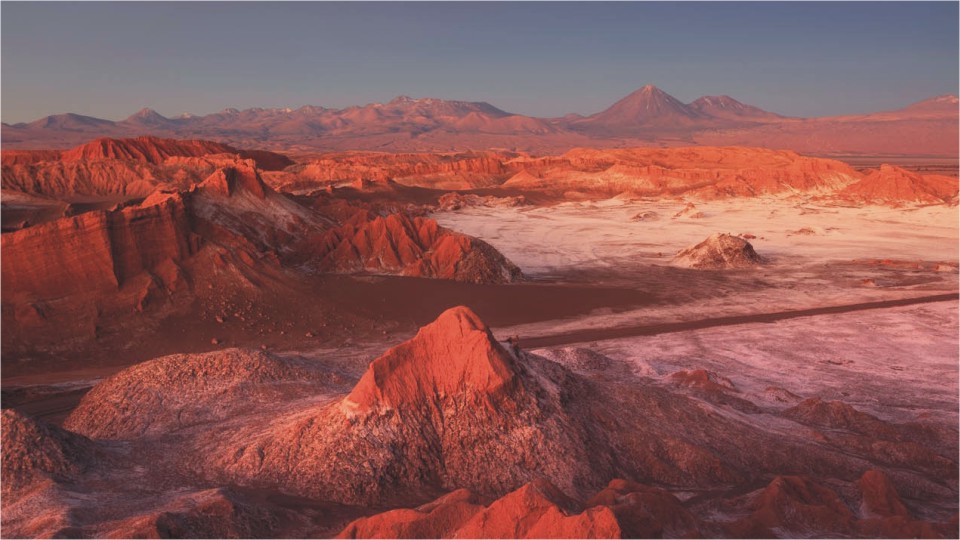 You should also visit the Rainbow valley and discover its colourful mountains and the historical petroglyphs of Yerbas Buena. Chaxa lagoon in one of the largest salt flat in Chile. Salar de Atacama is where you see flamingoes across the lagoon at sunset.
2. Central Area, Santiago and Valparaiso
This is a region of valleys nestled between the Andes mountain ranges in the East and the Pacific Ocean in the West. Santiago is the capital and the gateway city to Chile. Avenida Bernardo O'Higgins, Santa Lucia Hill, Barrio Lastarria, the La Moneda Palace, the Santiago City Hall, the Cathedral, the old financial district, and the urban park "Parque Forestal", the confines of which hold the lovely Museum of Fine Arts building are the main landmarks in the city of Santiago.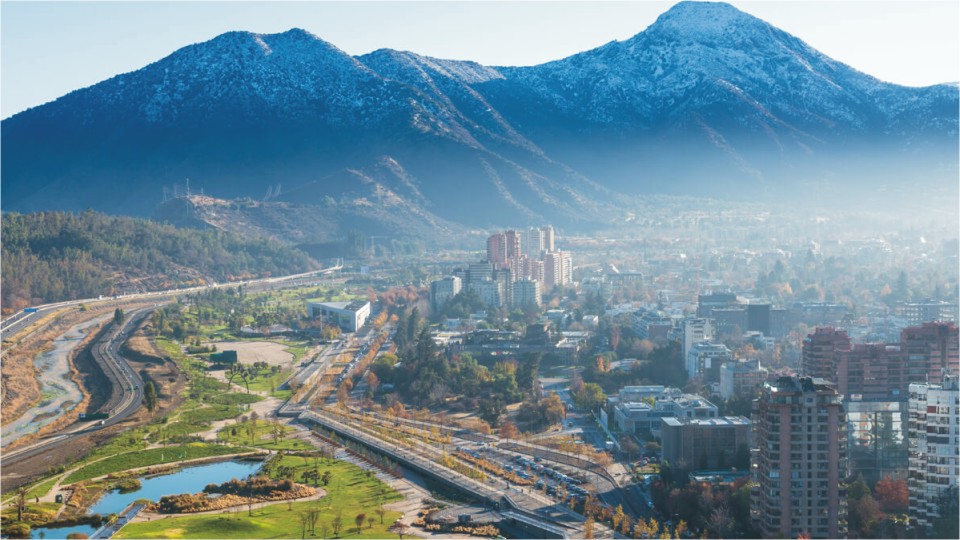 From Santiago you should visit the Maipo Valley which is ranked as the Chile's most picturesque spots against the backdrop of the Andes peaks. It is also home to one of the country's famous wine – the Cabernet Sauvignon. Here you must visit the vineyards and enjoy wine tasting – some of the best produce in Chile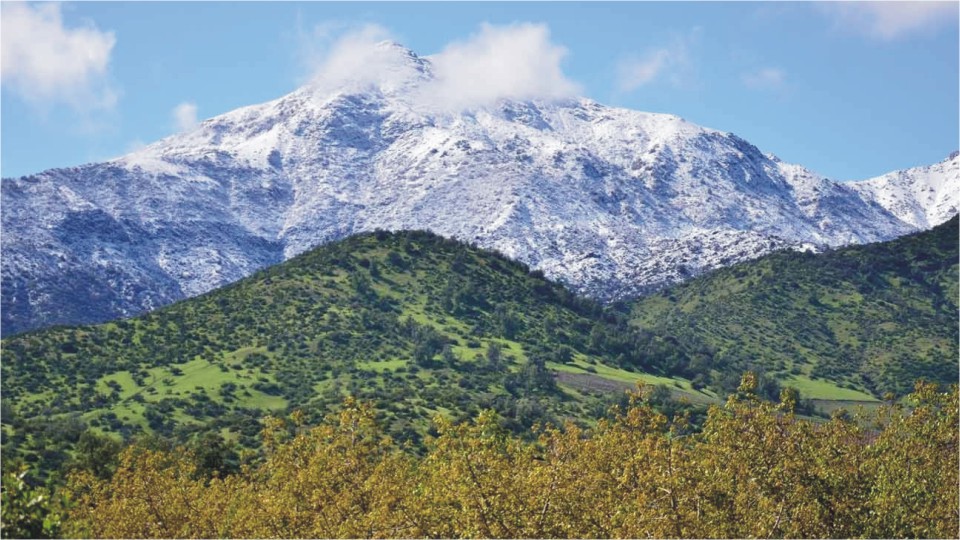 Next on your list must be a visit to Viña del Mar – a charming coastal city known for its architecture, streets, palaces and Quinta Vergara. Here you can buy a Moai from Easter Island at one of the Handicraft stores of Lapis Lasuli. Later you continue to Valparaiso and visit the Historic quarter of the seaport city – a UNESCO World Heritage Site. An enjoyable funicular ride will connect you to the Upper and lower towns of the city.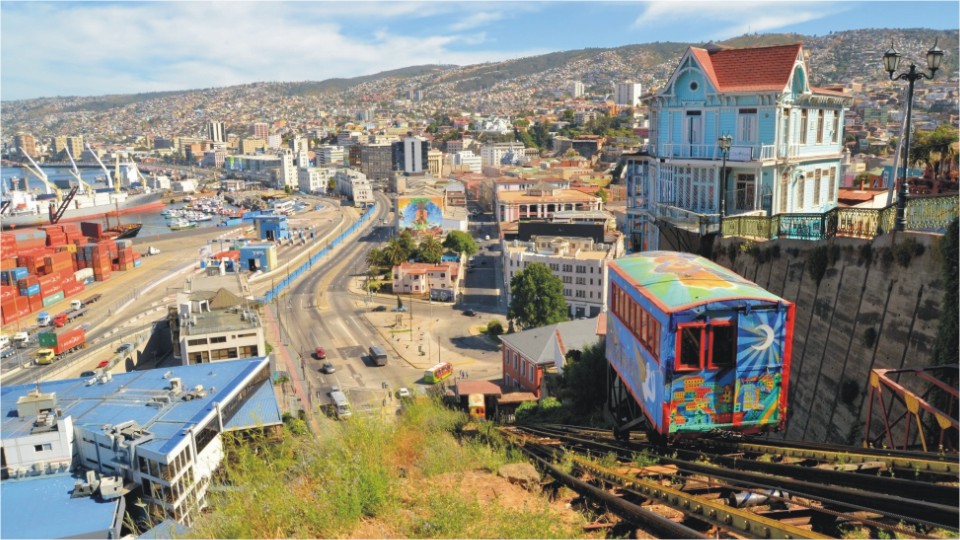 3. Rapa Nui
Rapa Nui or Easter Island or Isla de Pascua is one of the most remote inhabited islands in the world. It is famous for the stone statues called Moai which are present all over the island. Other interesting places on this island are the Rano Kau, largest volcanic crater and Orongo where houses are built with flat stones. There are very limited flights to and from Easter Island, so you must plan your visit accordingly.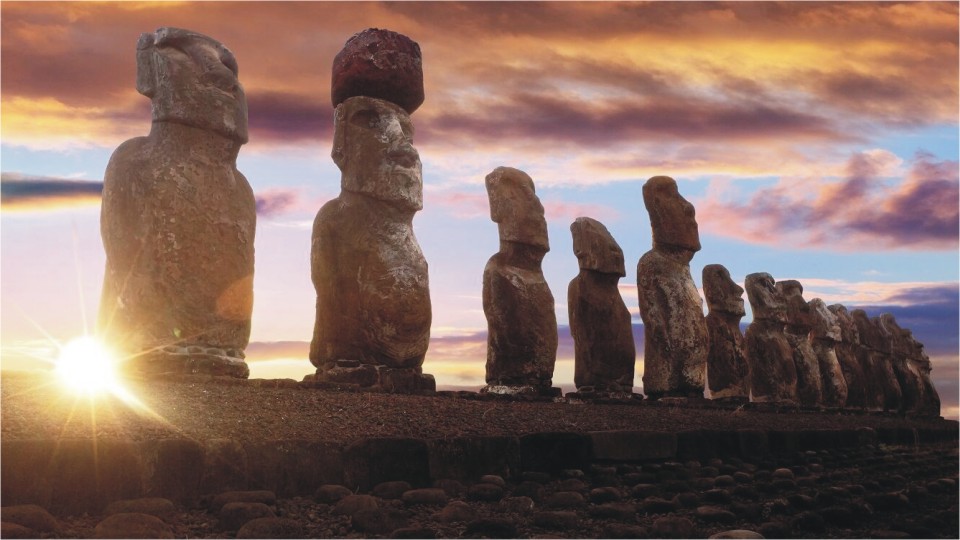 4. The South, Lakes and Volcanoes, North Patagonia (Chile)
The region which covers the southernmost tip of South America is called the Patagonia region. The region is shared between Argentina and Chile with 90% of it coming in Argentina while the rest is in Chile. In this region, Andes mountains form a dividing line between the two countries.
Puerto Montt is a port city in southern Chile's Lake District, known as a gateway to the Andes mountains and the Patagonian fjords (Chile).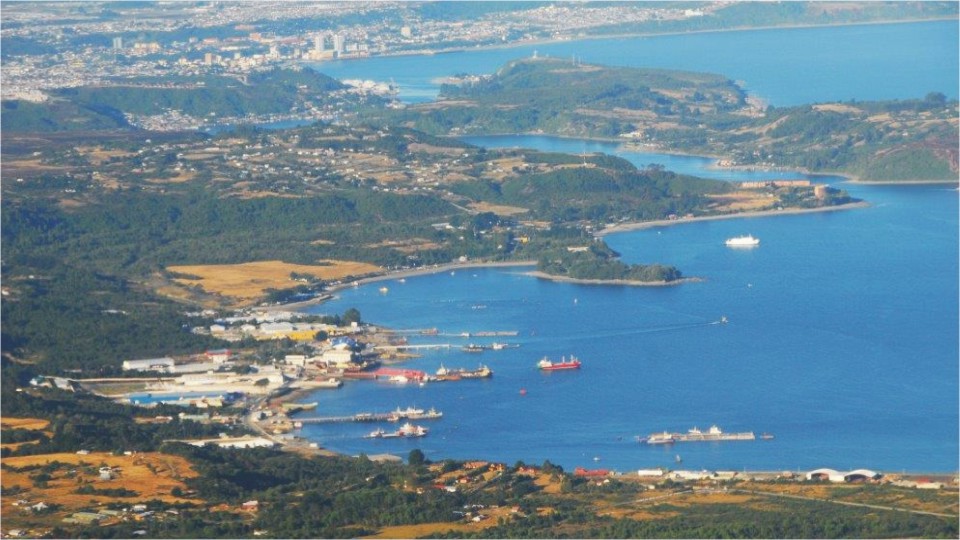 The best way to explore this region is by going on a cruise. From Puerto Montt you take a 6 days cruise which navigates 800 miles covering the most beautiful multicolor glacier – the San Rafael and visiting small fishing villages like the Quemchi & Puerto Aguirre.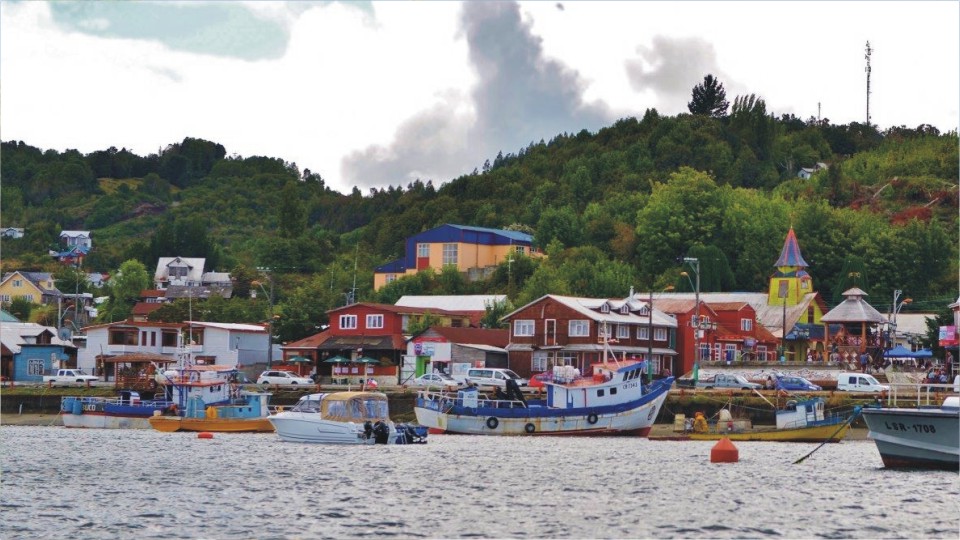 A typical 6 days cruise would cover – On Day 1 a visit to Quemchi – a small village using a small boat.
On day 2 you would visit the fishing village of Puerto Aguirre located in the middle of the Fjords and later visit the National Park. Later you arrive in Islote Barrientos, go on a boat excursion and see largest bird colonies and American fur seals.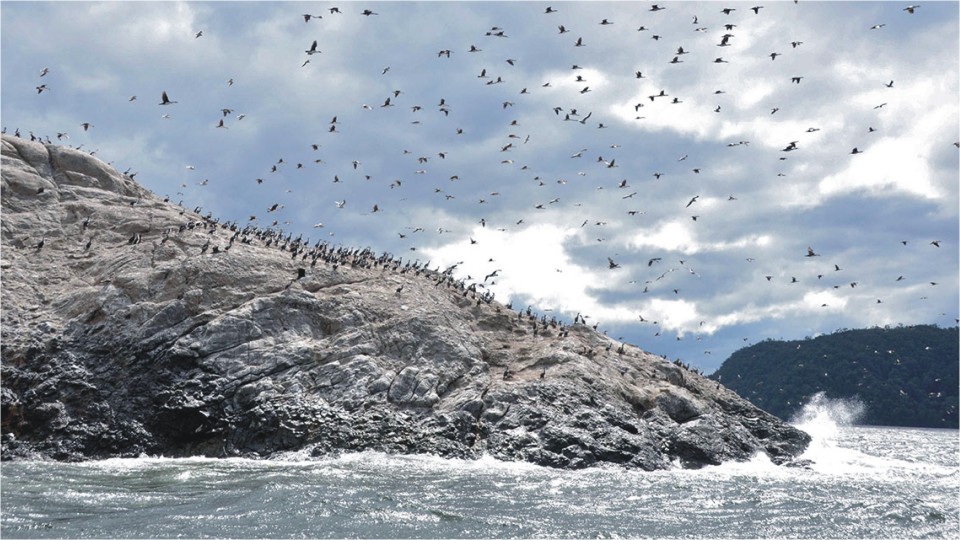 Day 3 you explore the San Rafael Glacier and have whisky with Ice from Glacier that is 30000 years old.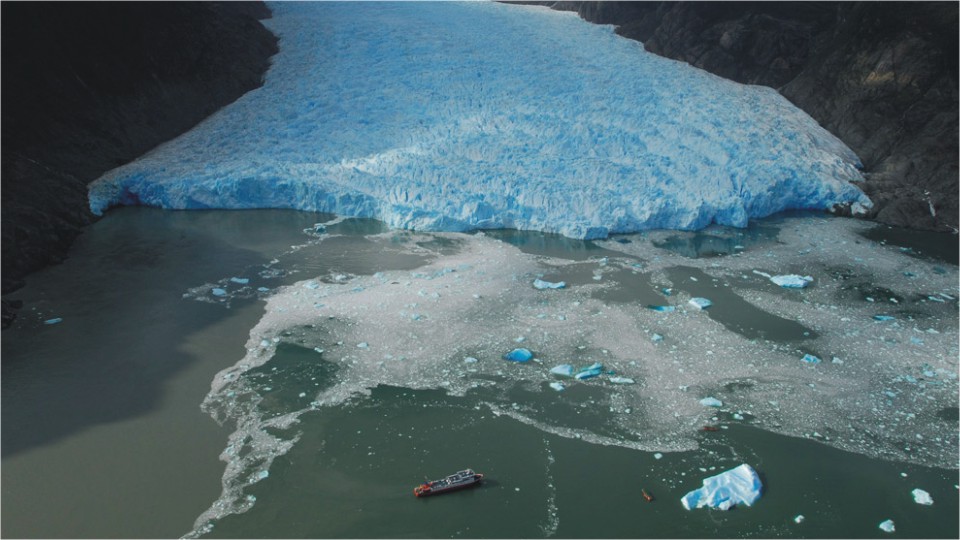 On Day 4 you enjoy hot water springs and thermal baths at Quitralco. If weather permits you can do boat excursion to the fjords.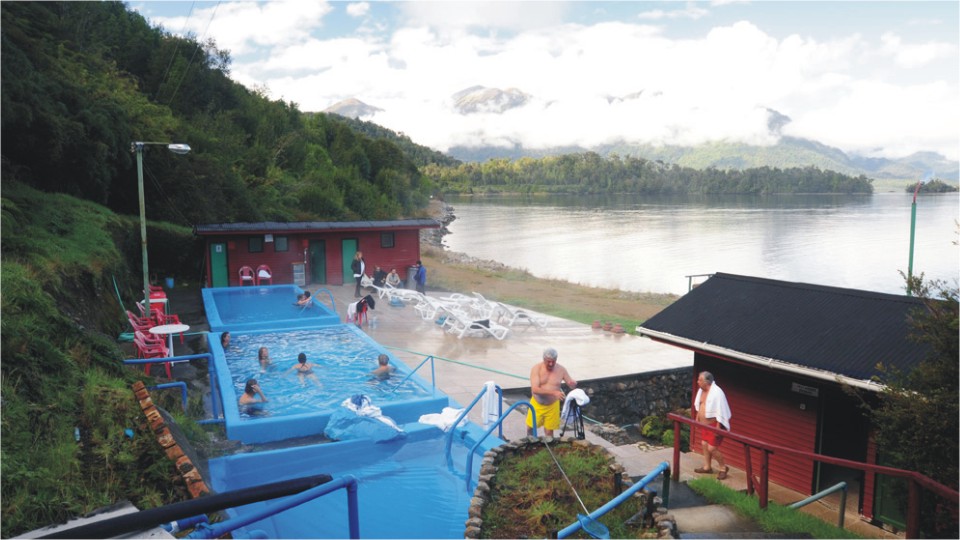 On Day 5 En route to Islote Conejos you may see hump back or blue whales very early in the morning. Later disembark at Islote Conejos and go on a boat excursion to see the Magellan penguins, birds and dolphins. Later visit Dalcahue, a port city which is a must visit to explore its handicraft market. In the evening you enjoy a Farewell dinner with Captain.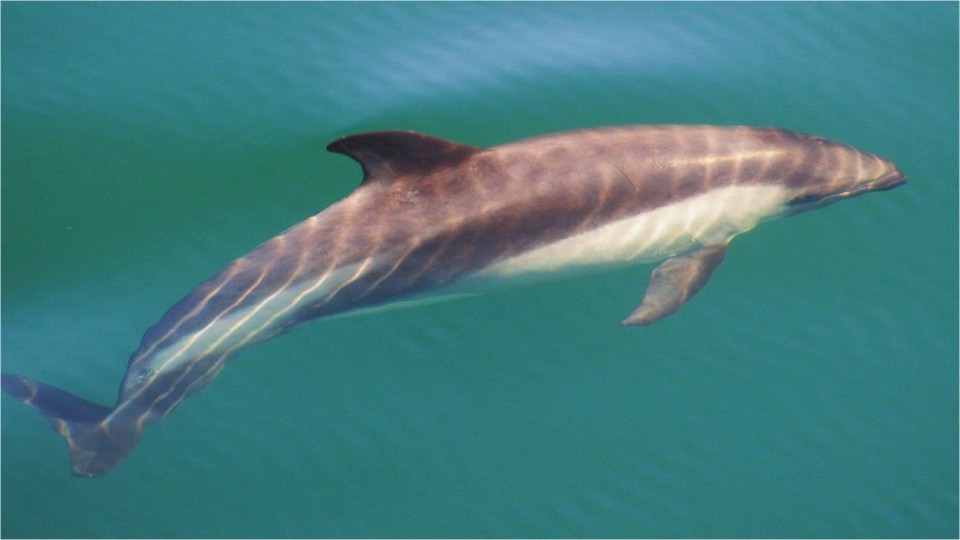 On Day 6 you disembark at Puerto Montt.
Post the cruise, you can visit Llanquihue, city which lies on the western shore of Lake Llanquihue and Calbuco which is a stratovolcano in southern Chile, located southeast of Llanquihue Lake and northwest of Chapo Lake.
5. South Patagonia Chile
In south Patagonia, it is not possible to visit each and every place but places which can be easily visited are Puerto Natales, Torres del Paine, Punta Arenas and Tierra del Fuego. Punta Arenas has good flight connections from Santiago De Chile and you can reach here in 3.5 hours.
Puerto Natales
Puerto Natales is the gateway to Torres del Paine National Park. It is a port city 3 hours drive from Punta Arenas. It is also a port to cruises touring the fjords in this region.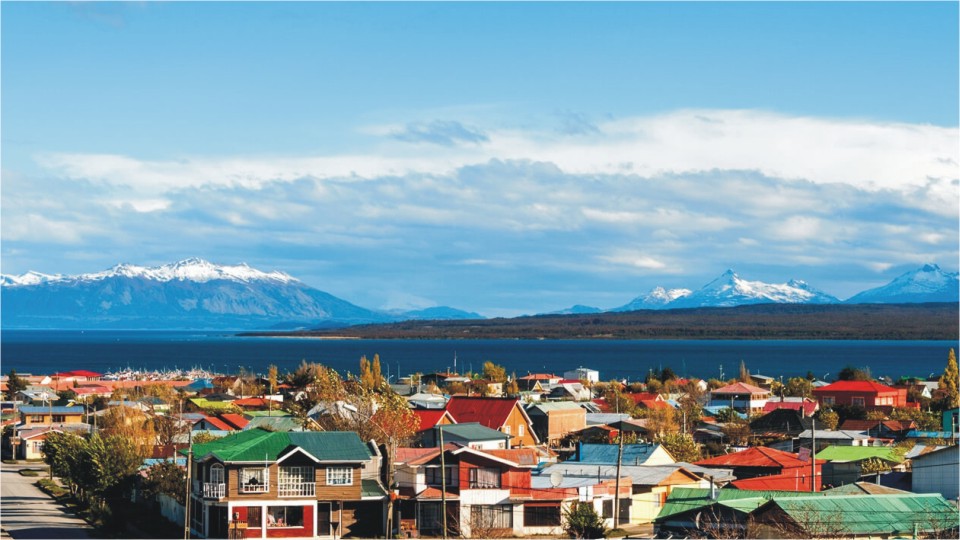 From here you must also visit the Mylodon Cave to see the remains of prehistoric Mylodon and know about the stories and experiences of the first human groups in the continent.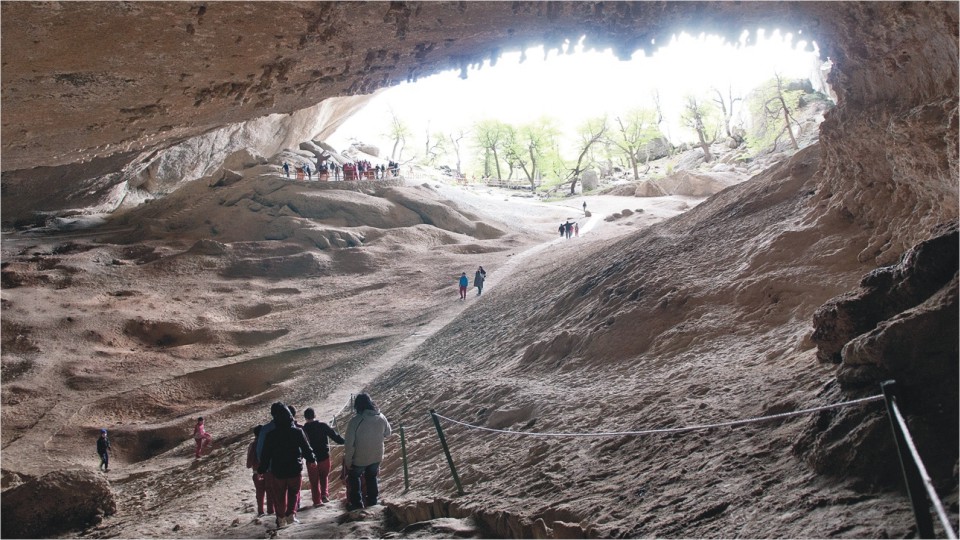 To explore the untouched nature of this region we suggest you to take a 4 days cruise sailing 380 miles, cruising through the convoluted channels and fjords of Magallanes towards the Southern Ice Field, which has 48
glaciers basins. On this cruise you would see more than 10 glaciers and experience the flora and fauna of this region. Amalia Glacier, a glacier with a volcano and Bernal glacier, a dying glacier are among the few glaciers you would love visiting. In Calvo Fjord, you experience the Ice Breaker and have toast with a glass of whisky over an ice which is over a thousand years old.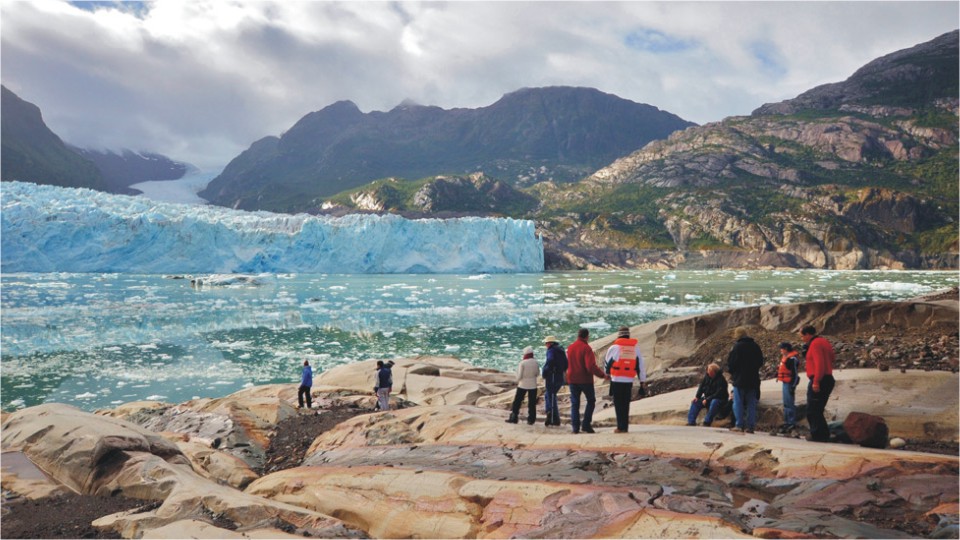 Torres del Paine
Torres del Paine National Park is a UNESCO biosphere reserve that offers great scenic beauty. Uncontaminated places, snow capped mountain peaks, rugged landscapes, lakes, rivers, waterfalls, galciers, forests, unique wildlife, makes this place worth visiting for familes, nature lovers, wildlife explorers, trekkers, hikers and adventure lovers. Depending on the interest one can either explore the place in vans, on horseback or by trekking & hiking. Grey Lake, Serrano – Balmaceda Glacier, Blue Lagoon, Nordenskjöld Lake, Ascencio Canyon, Cerro paine (first viewpoint), Enchanted valley, Base Torres Viewpoint are some of the places to explore here.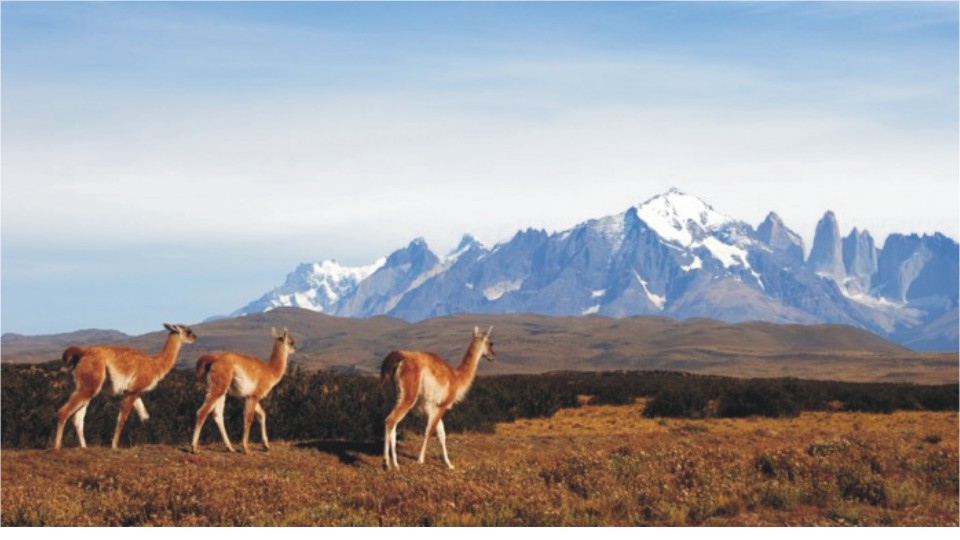 From Puerto Natales you can then drive to El Calafate and explore the Argentinian side of this region and later fly to Ushuaia to take instagrammable pictures of your journey at the End of the World.
We invite your comments and feedback.
Happy reading.
+91 9833128208 / info@namastetourism.com